Even though it seems that right now, at least in New York, April showers bring May showers the old saying goes that flowers should be abundant right now. Lilac trees are blossoming and roses are about to peak. It's a good time of year for all things flowery. In our home, I love to have cut fresh flowers or a nice bright potted one here and there, but since our two cats also love to have flowers (for a nice afternoon snack) we don't buy them ofter. However, even I have caved recently and bought us a nice little Gerber that is amazingly still alive a week later.
Just like Spring bringing flowers, it also brings Spring fashion that you couldn't exactly get away with in the dead of winter. For the last few Springs I've noticed the growing trend in floral prints. Everything from your bright 80s floral couch to the softer 50s floral couch look with cuts that flatter every shape and throw back to every decade of the last 70 years. (Hard to imagine 1940 was already 70 years ago huh?) Even Harper's Bazaar has recognized it as a huge trend.
There are so many dresses available right now I only went on two different websites that I thought had the best selection of styles and am only showing a small sample of what they have. Any more and this entry could be 10 pages long.
From
Modcloth.com
: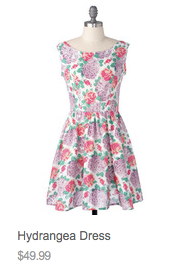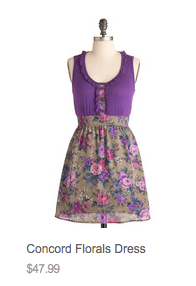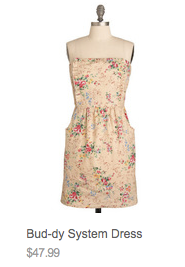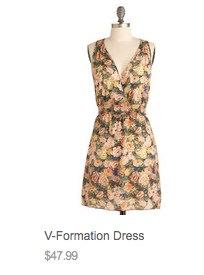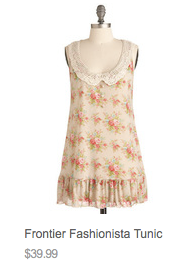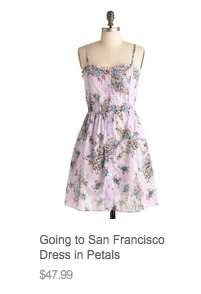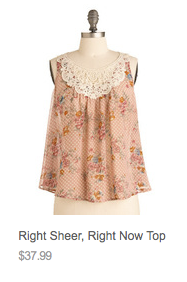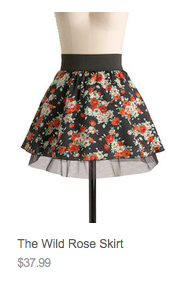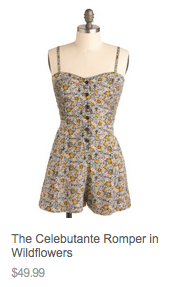 From
Forever 21
: