This outfit kind of reminds me of a Greek Goddess mixed with an early 90s college student about to go on a date...I come up with the weirdest references. Maybe this is why I'm becoming a psychologist. Got a screw loose somewhere up there. Haha.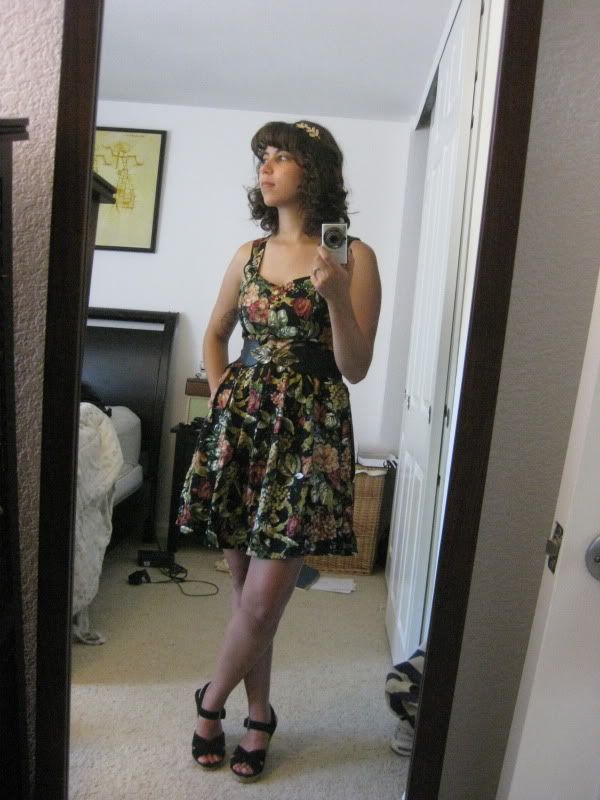 Dress: Forever 21 (this year, part of my congrats you've survive your first year of grad school present)
Shoes: Nine West via Marshall's
Belt: Urban Outfitters
Headband: H&M
I'd also like to point out that this might be the first WDIWT picture with Charlie not in it! He opted to watch from bed instead.