I think it's no secret that the 70s are back with a vengence this summer. I've always felt that they were a little bit of a throwaway decade with very few things making them worthwhile (I really hate disco). And I even hate some of the clothes (bell bottoms, ugh), but I have to admit that I'm really liking a lot of the styles and how they are being updated lately. The perfect summertime fashion from that decade (and the late 60s too) is the maxi dress and just about everywhere you go you can find them. Don't be afraid to buy one if you're short, just hem it, or wear some platform wedges which are also back.
Here's a few of my favorites from around the interwebs.
Top Shop



ModCloth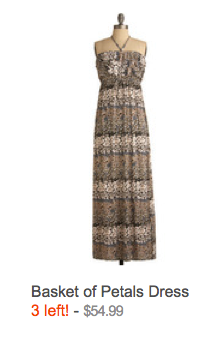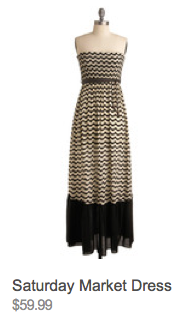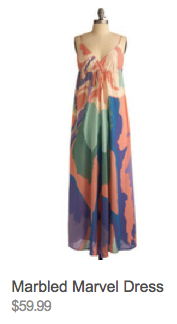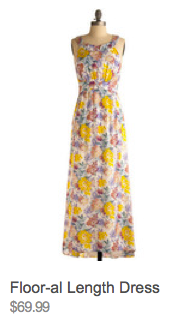 Old Navy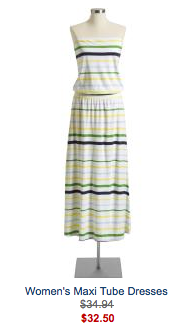 Forever 21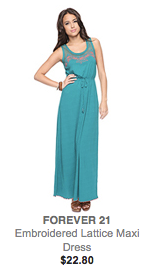 Banana Republic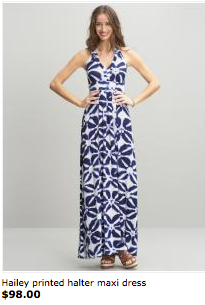 Macy's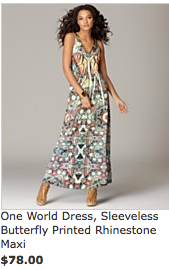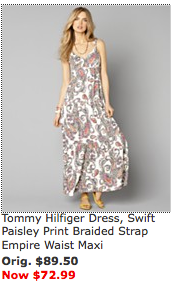 Express
It's a shame H&M doesn't have an online shop. I saw a few great ones in the store too.