I've noticed lately, on some of the chat websites I'm on (like The Nest, etc.) people have been asking a lot about which shows Netflix offers on Instant Play that would be good to get into. It just dawned on me that this is because it's the summer and most normal programming is on hiatus...but I guess that still works out for me as I can get a blog entry out of the deal. I absolutely love Netflix, and I tend to watch a lot of instant stuff when my brain needs relaxing. So here's some of my favorites and I'm hoping you enjoy them too.




Buffy the Vampire Slayer
- My favorite TV show of all time. Nick and I are currently watching this (we've been trying to get through the series for about 3 years now, and are finally on season 5), and as a true fan, no matter how dated certain things may seem at times (like some of the fashions or music), the story is timeless. Girl meets vampire. Girl slays vampire. Girl saves the world...a lot. But this story isn't just about fantasy creatures, it's about friendship. And that is a story that anyone can appreciate and enjoy.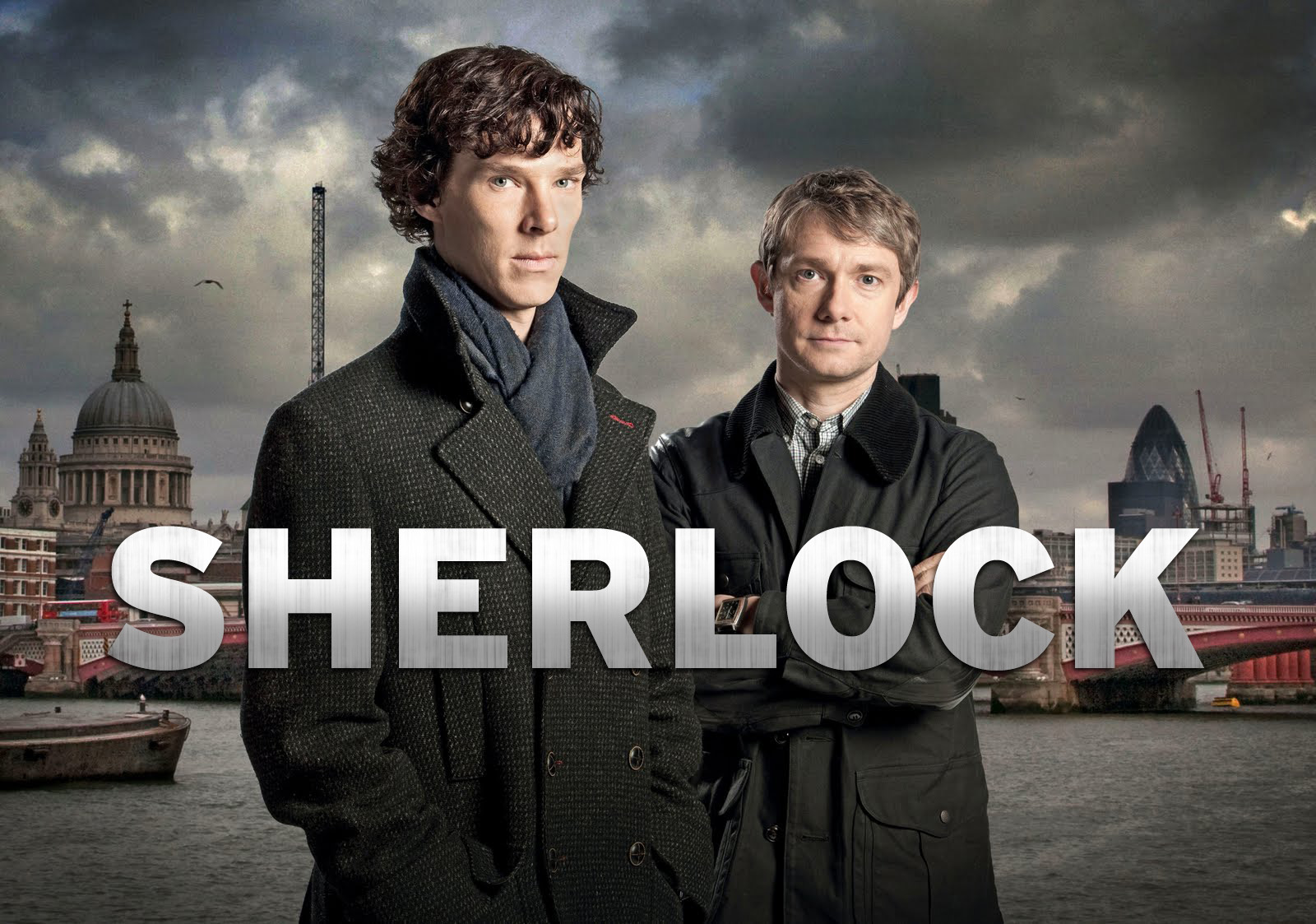 Sherlock
- I was recently turned on to this show by
Bow Ties are Cool
and am pretty upset that the whole first season is only three episodes. To some degree that's alright because each episode is about an hour and a half; so each episode ends up being like a mini movie. Somewhere between House and a crime-drama, there dry wit, sarcasm, and of course a very strong desire to solve a mystery at any cost. The cinematography is awesome. The stories are awesome. The clothes are awesome. The accents are awesome. What's not to love?
Downton Abbey
- I originally started watching this show thinking it was going to be a Masterpiece Theater mini-series (I've seen just about every single one on Netflix Instant Play. It's my favorite thing to watch on a rainy day, a day where I drink tea, a day where I miss England, or a day when I just feel lazy...so pretty much everyday), but when the last episode ended and I was not given my happy ending I was overjoyed to find that there will be future seasons. So excited! For this period piece (it takes place right before the start of WWI), typical issues of any Masterpiece Classic are tackled. Class problems, money problems (ie. who will inherit my fortune), love problems, and political problems of the "current" day. I'm not sure how guys will like this, as normally I would say that they're not interested in the usual mini-series fare, but this show is not as schmaltzy as others I've watched are and actually has a slightly darker outlook.




Glee
- I think with all the press and publicity this show has gotten over the last few years I hardly need to describe what it's about and why it's so great. What I will say is that I tried very hard to hold out because I think Journey is cheesey. But once I started, I was stuck. Gleek for life.
LOST
- No list of TV shows would not be complete without my other favorite TV show of all time. I know that this show has a mixture of diehard fans (like myself), who enjoyed nerding out over the theories and wanted nothing but answers, and fans who were both over and underwhelmed at times and started to lose interest by the end. But no matter which way you slice the pie, this show is still one of the best ever. A little bit of something for everyone (romance, action, and mystery), as long as you stay invested you will never be disappointed. And as a side note, I'm still depressed over the last episode. I'm not sure I will ever recover.
(please no spoilers in comments)