For my birthday this year I practically begged for a dress from Modcloth, and success! Nick listened! Here's the outfit I wore on the big day, right before we went out to dinner with some friends.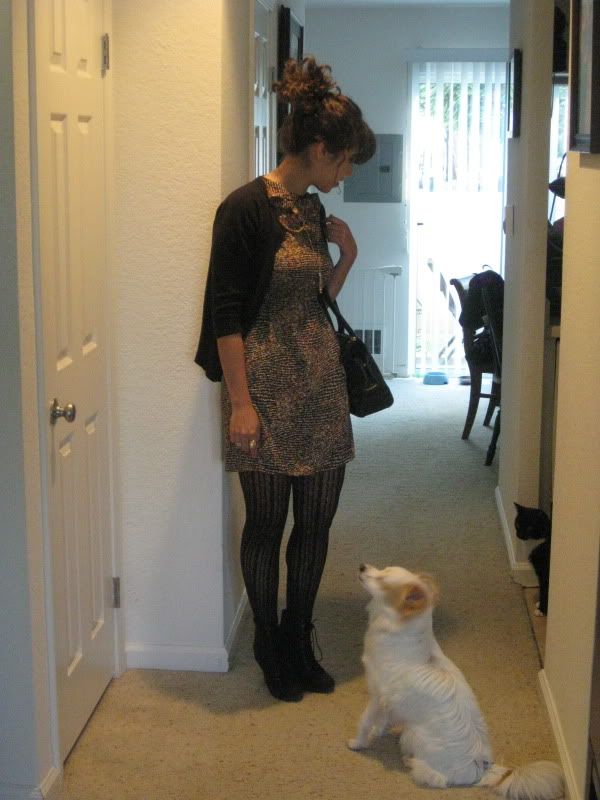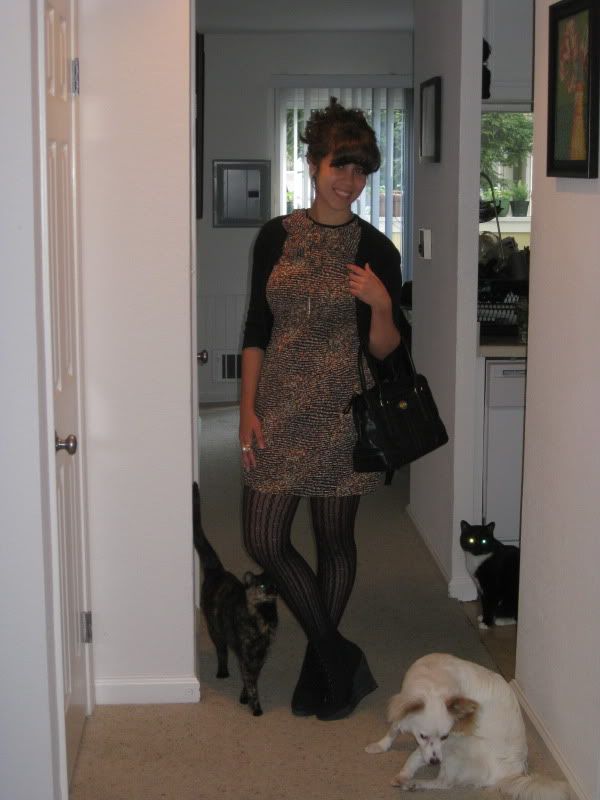 Dress: Modcloth
Cardigan: The Limited, circa 2008
Purse: Coach, Gift from Nick, circa 2007
Ring: H&M
You can really see our farm in the last picture. They are all so attached to their Mommy. It's a wonder more WDIWT pictures aren't full of them considering they're all usually watching/following me around.