Another work outfit. This is what I wore on my first "official" day as a student therapist. Granted I had been working at the clinic for a week and a half by then, but this was the day I got to see my first client...4 to be exact. Definitely still feel like I have no idea what I'm doing, but I'm having fun doing it and trying to learn. At least so far I definitely feel like I made the right choice about where my life is going.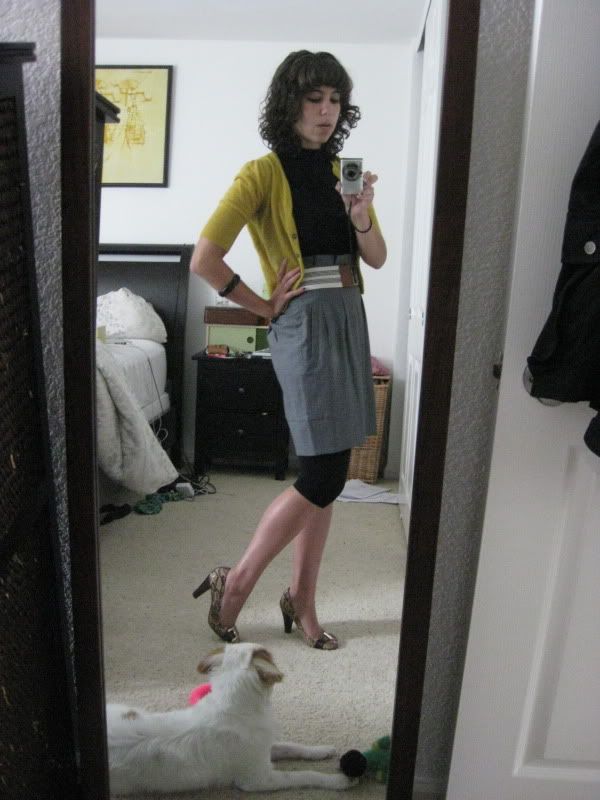 Wow my face is horrible in this one. Nick was working from home that day and I was talking to him at the same time. Totally takes away from how great this outfit is (I was very proud of it). Note to self: do not talk while taking pictures.
Shirt: H&M - circa 2006
Skirt: BCBG - circa 2009
Belt: Forever 21 - This year
Leggings: H&M
Cardigan: Express - circa 2007
Shoes: Michael Khors - circa 2009
Bracelet: Vintage, was my mom's.