Express is having their clearance sale right now (you know, the one where they put all their things into boxes and they're ridiculously reduced). In addition to that, I just got an email saying until Sunday you can take an additional 30% off all clearance items, and they're also doing Express cash. Through the 18th if you spend $50, you get $25 Express cash that you can spend starting the 19th. That particular deal is in-store only.
Plus if you are a card holder you get 50 bonus points when you buy skirts. Cardigans are 40% off. And jewelry, women's blouses, jeans, men's polos, graphic tees, and 1MX button downs, and boxers are BOGO 50% off. So many sales it makes my head spin!
Here's a few choice items I thought were particularly stylish...
For Her: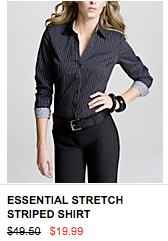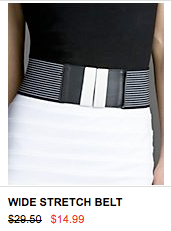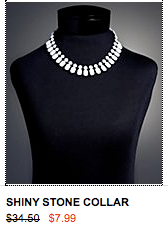 For Him: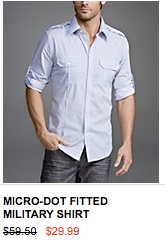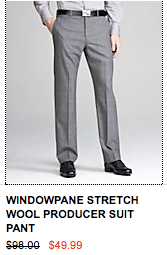 By the way, if you
sign up for their mailing list
you get a 15% off coupon for your next purchase. This is the thing they always ask you for you email address for in the store and when they say, "well, if you sign up more than once, you just get more coupons." Not true, you get the same email 5 times. And you can print that coupon 5 times yourself without the added headache, you don't need the extra spam to do that.

Edited to Add:
Two other really good sales you should be aware of.
-Bath and Body Works is currently having a sale through tomorrow, buy 3 things from their Signature Collection, get 3 free. Their 14.5 oz candles are also BOGO 50% off. Their shipping is free if you spend $60.
-Laila Rowe is BOGO 50% off new spring arrivals. Their shipping is free is you spend $50.