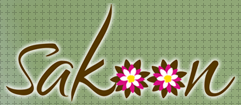 I am not an Indian food fan. I'm not even a spicy food fan. Ask anyone and they'll tell you I am the biggest wuss when it comes to anything spicy. I don't even like to add ground pepper to my food because that is too much. So when it comes to certain ethnic foods I tend to stay away from them or order whatever is the blandest, sweetest, or savoriest thing on the menu and keep my fingers crossed that I can tolerate it. Unfortunately, though, every guy I have EVER been with loves spicy food. I wonder, is that a guy thing, or am I just attracted to guys who have opposite food tastes as me?
Poor Nick, he's stuck with me for the rest of his life. He loves Mexican, Indian, and anything with a kick. For years I told him I would go to
an Indian restaurant in London
with him, because it was my favorite of all time (they have a really good curry that I can order super mild) and we didn't make it there due to lack of time. Hopes and dreams were crushed (that was the closest we ever got to even looking at an Indian restaurant let alone eating at one). Then last weekend we went to our town's art and wine festival. On our way to the main street we made a quick detour through the farmer's market. There was a new vendor that makes Indian sauces I wanted to show Nick (again, things were rather mild so I was excited on his behalf that we might find something we both liked). I don't know if Hell froze over or pigs were flying, but trying all the different sauces really got me in the mood for some Indian food. So on a whim after we walked around the fair a bit we tried out a restaurant,
Sakoon
, and now I am hooked.
When we went there was only buffet. I don't know if that's a normal Sunday at lunch thing or if it was because of the festival in town, but I was able to try a lot of different stuff. Little potato puffs, fried cauliflower, two different kinds of curry (including the one that I like!), tandoori chicken, two salads, and a dessert...obviously I was hungry. While some of the things were definitely too spicy for me, everything was still good. The one thing I was disappointed in was the mango lassi. It was so thick and yogurty (yeah, I made that up), that I felt like I was drinking mango yogurt. I couldn't finish it as it was a meal in itself.
This past weekend Nick and I went back and had dinner. He had the lamb gosht which he devoured and I had another coconut curry. Mine was actually spicier than his was, which was a little disappointing. But I will try all of them until I find one I like...or maybe next time just as for it mild? Sakoon also has a wide array of fancy naans and stuffed breads, so while I have now tried the plain and the rosemary pesto and enjoyed them both greatly, I will be making my way through the list and trying all of them including the Kashmiri Naan which is stuffed with nuts, coconut, and rose. I plan to go back today with my student buddy at school, so maybe I'll order than then? And maybe then I'll also finally get to try the triple chocolate creme brule (according to Nick that's too weird of a dessert to order at an Indian restaurant. I say who cares. It sounds too good not to try).
Now here's some pictures of the yummies from their website: