California weather is totally wild. Back in New York they had a blizzard a couple days ago. 8-12 inches! Two weeks ago they got two feet. Here, it was in the 60s and sunny yesterday. I walked around with no jacket on, opened up the windows, and was suddenly really excited for Spring.
I think my mom got a little into it too (she visited for a few days) so she got us these: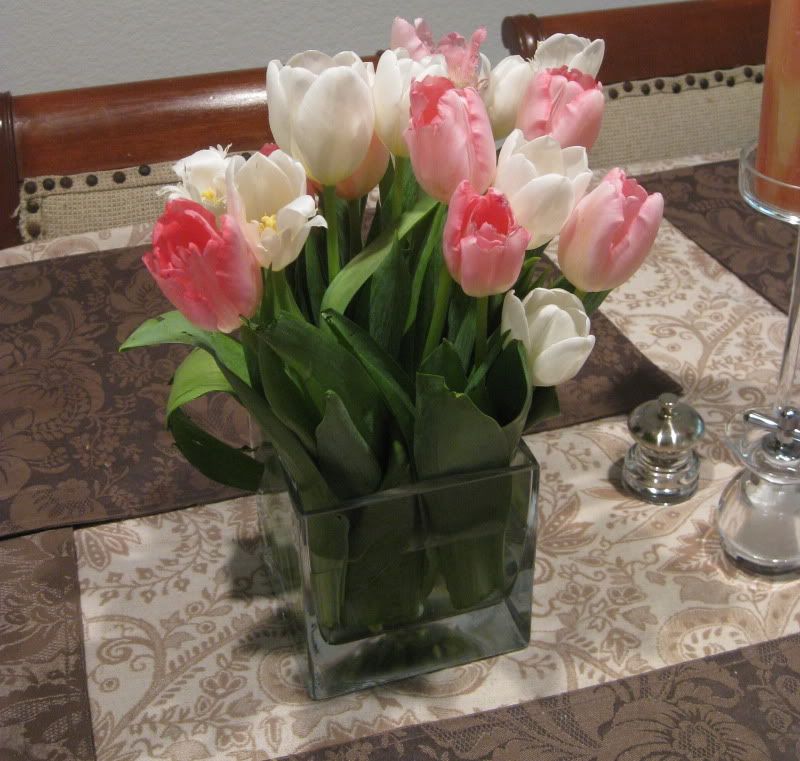 It's back to our winter here today (50s and cloudy/rainy), but I really wish it was Spring now.