Hello blogosphere!
I'm sorry for my lack of posts for the last 2 1/2 months. In all honesty, I have just finished working full-time, planned a cross country move (and then did it), unpacking my new home, and have had to worry about all of the fun lovely things that are involved with going back to graduate school full time (think loans, transferring classes, etc.). I have just not had time to post, or even think about an entry.
However! I did find some pictures on my Photobucket account of an entry that was in progress at the time and so I will post up those here. I must apologize, though, because I can't remember exactly where I got all of them from, so you'll just have to guess based on the tags I put at the bottom. I know it's from one of those and if you can't find the headband, then those sites will have many other cute ones to choose from.
--*-*--
Something about the Summer makes me want to cut all of my hair off in a pixie cut style fashion ala:
or
But my hair is far too curly, and I'm not sure my face shape can pull it off. So since I have long thick curly hair my other hair desire always follows suit after those girls with the long California beach hair. Think the girls from the Hills (I am seriously jealous of Lauren Conrad and her gorgeous hair
.
With that as my more realistic goal, I can spice up my locks a bit with my favorite hair accessory since childhood...a headband! Thankfully they are back in style again and you can get looks that range from the very plain to the very fancy. From the 50s to the 80s, there are styles that match any kind of outfit and style. Personally, I think spending more than $10 on a headband is highway robbery, but I have been known to do it when I absolutely fell in love and couldn't say no. That being said, a lot of times you can find what you're looking for somewhere else for cheaper. Forever 21 has a great selection (although I wouldn't go to the store. Online always much much more) as does H&M and most if not all of theirs are in the $3-8 range.
Here's a few options I found that can bring out your inner hippie, beach bum, wild child, or debutante.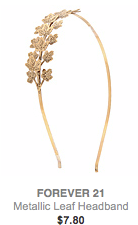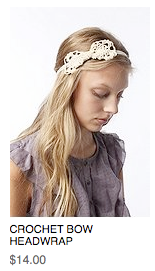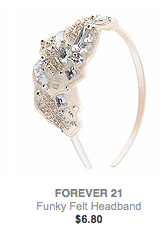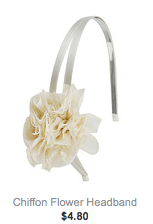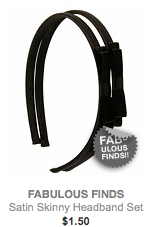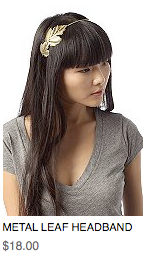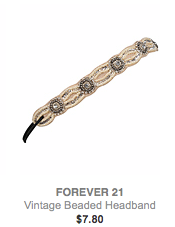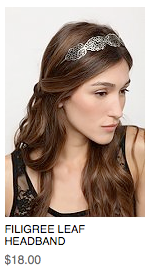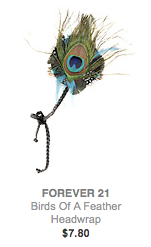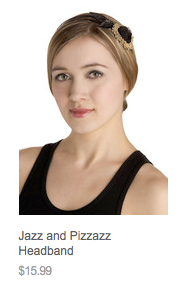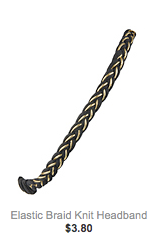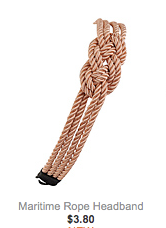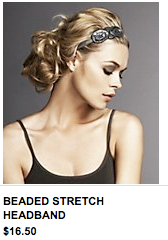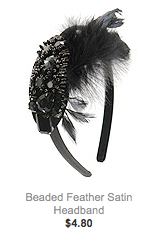 Also big right now for both men and women are straw hats.
These two are from H&M:
(I personally own that one, had to get it from the men's section. What can I say, must be all those brains in there or something.)
Here are a few more from Forever 21 and Modcloth.com: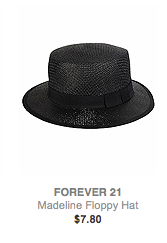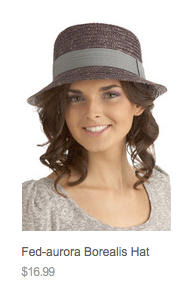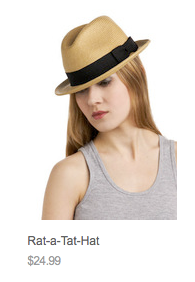 Whatever your preference, there's definitely a lot out there to make your hair feel special and new, even if you haven't had a cut since the last time stuff like this was popular.