When my husband and I were still a relatively new couple we relished every moment we were able to spend alone together. I still lived at home (in a very full house with my parents, brother, aunt, grandmother, 2 cats, and 2 dogs), and he lived in a studio in the same multi-family house at his mother and brother. It seemed that even when we were alone, there was always someone knocking on the door asking for something or wanting to hang out. Don't get me wrong, we're very social people, but sometimes you just want to be with your honey and no one else.
So that year, for my birthday, we decided to take a little trip to celebrate. The year before my mother and her twin went on their annual birthday ski trip to Vermont and stayed at a little inn that they both raved about, yet always finished each sentence with, "but it would be so much better if you went with someone you loved." We decided it would be the perfect spot for us, booked ourselves a two night stay, and hightailed it outta there.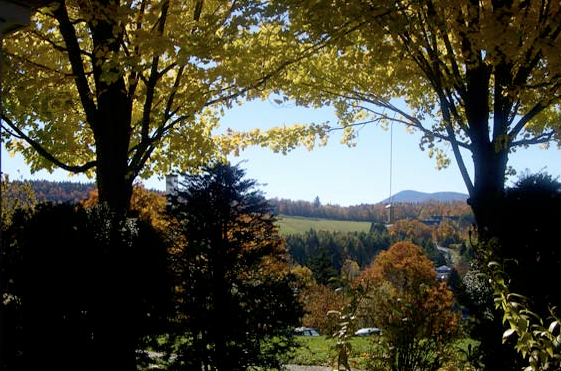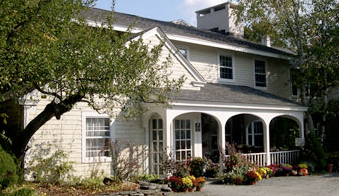 From the moment we drove up to
Deer Hill Inn
, we were giddy with delight. We were both pretty young, and had never really went anywhere with a significant other before. So that combined with the picturesque inn we saw in front of made us really excited.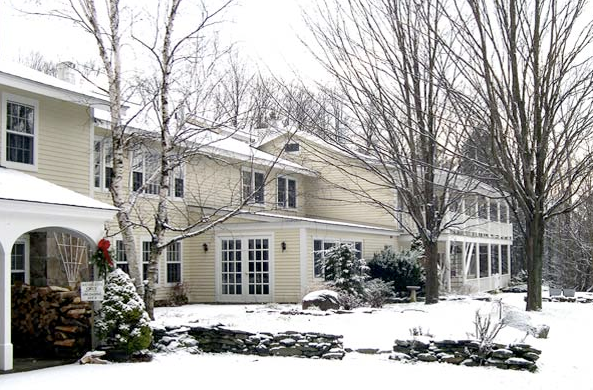 Even though it was April, walking in we immediately felt like we were in a warm and cozy cabin in the middle of winter. Warm fireplaces glowed, all kinds of treats (chocolates, fruit, and cheese) were set out, and kind faces greeted us. The staff at Deer Hill is still the best I have ever encountered at any place I've ever stayed. Run by a lovely couple and their office manager, they were always asking us if they could get us anything and loved to just spend a few minutes chit chatting at breakfast or in the afternoon.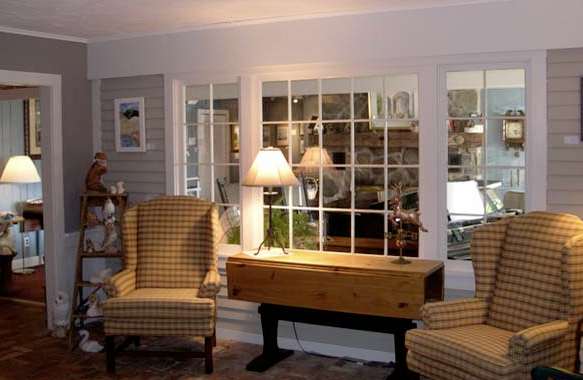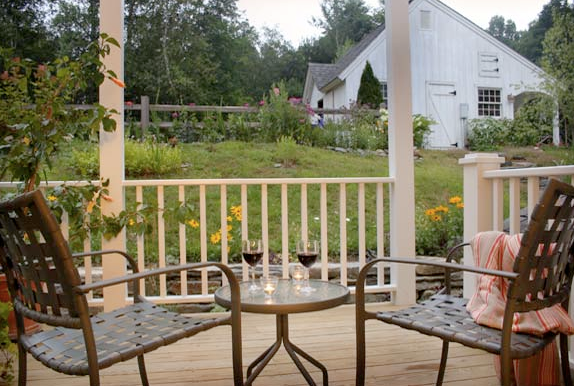 Speaking of breakfast, the food at Deer Hill was amazing. One of the owners is a trained gourmet chef, and the thing I was most upset about when we left was that I'd never have food that good ever again. This was almost 3 years ago and I'm still not sure I have. Every meal from the included breakfast (you can either eat in the dining room or pay at an $15 for room service) to the afternoon tea (which included scones and muffins, just provided because we looked hungry) to our amazing 4 course dinners (ever night was a different menu), was made with the best ingredients from local farms and specialty shops. We never ate lunch, because we were never hungry. And I don't think I was hungry for about 3 days after we left. Needless to say my first full meal after the trip was a huge disappointment and when we sent my parents there as a thank you present for paying for our wedding I begged them to bring back some muffins.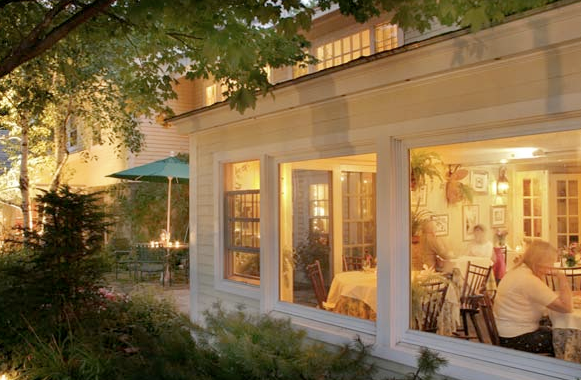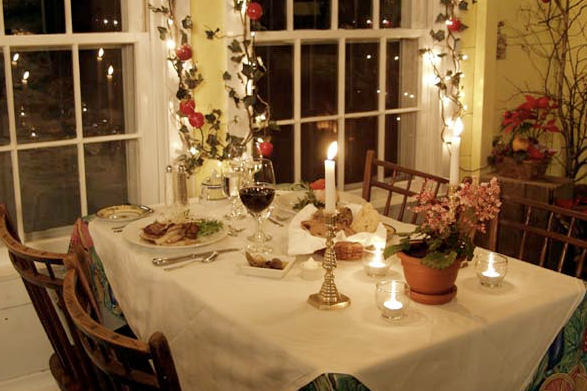 The room itself was just a cozy as the rest of the house. We had a jacuzzi tub plus a separate shower stall, an incredibly comfortable king sized bed and couch, a fireplace, and a small flat screen tv. Even though my mother had packed us a basket of food to take (which included 2 bottles of wine, cheese, crackers, etc.) in our room there was even more complimentary food waiting. Cookies, fruit, bottled water, and fresh bread. Again, it's impossible to be hungry at Deer Hill.
The inn, which is located in West Dover, Vermont, is really close to all kinds of skiing as well as a huge national forest that you can go hiking in. There's also horseback riding and two small artsy fartsy towns you can spend an afternoon in. You can fish or play gold during the summer or go to the local theater to see plays or concerts. So there's definitely quite a bit of options of things to do during a long weekend. Or you can take in the romantic inn and never leave your room. Up to you.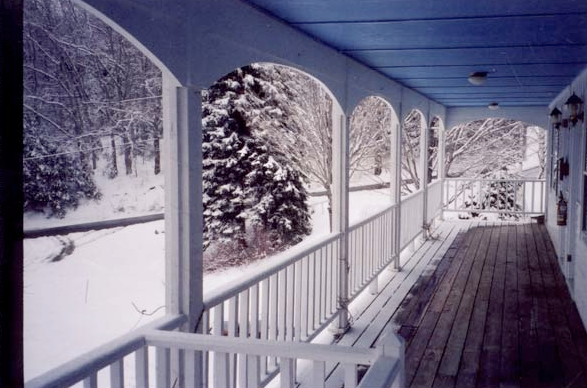 Our whole weekend (including two 4 course dinners with drinks, breakfast in bed, Maple Syrups, and stuff to take home) was around $750 (a little steep, but this was our "vacation" for the year so we didn't care). But we stayed in the largest room they had. Other rooms start around $150 a night and go up to $300 and I found that sometimes if it's an off season the prices can be even lower than what is stated on the website. You could do a whole weekend for around $500. Although there's also a bunch of other cool packages they have that are worth looking into as well.
Here's just a few of the rooms they have (note that the prices listed here are for the peaks of each season and they change depending on the week you want to go and it's cheaper to stay in the middle of the week than on a weekend, so if this is too much, ask the manager if there's anything in your price range and they'll work with you. We stayed in the Tamarack Room and paid A LOT less than what's listed here):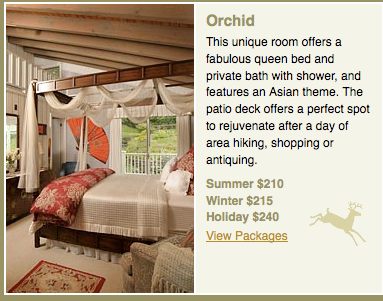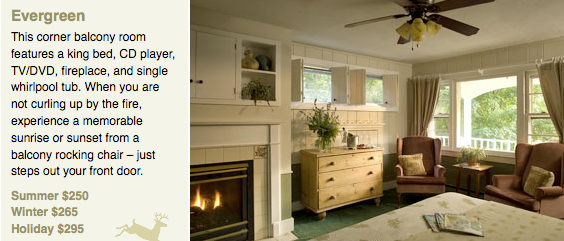 I cannot recommend the inn enough.
Visit the website
if you're interested, you won't be disappointed if you go.
**All pictures courtesy of Deer Hill Inn's website.