When Nick and I first moved in together we had just about no wall art. My mother is an artist and made us a few things, but other than that our walls were bare. We lucked out in that the manager of the apartment complex allowed us to paint the walls so we invested in some green grass and bright blue paint. I think if we had to live with bare white walls I would have felt like I was in a hospital.
After we got married we filled up a lot of frames with pictures from that. Suddenly our walls were filled with images of our friends and family and different details of the wedding. When my Grandfather moved out of his apartment, we inherited a few of his paintings and for Christmas we were gifted with two my Granny painted. Our small apartment was full and our home actually looked like a home, albeit a Nick and Lila shrine.
When we moved to California we actually moved into a larger apartment and gained a lot more wall space. Even though we brought all of our old art with us, there were a few spaces in a few rooms that felt like they were missing something, so I tried to think of some ways to fill the space. Then as I unpacked I found some notes cards
my Granny
made out of her paintings and remembered something I saw in a girl's room in college. She took images she liked out of fashion magazines and framed them to make them look like art. So I decided to frame real art (well, their mini reproductions) in picture frames. One for the bathroom downstairs, and I think I'm going to start a space in the hallway for some postcards from art museums.
It's pretty simple to do. You just pick out a card you like. Center and tape it to the back of the frame and voila! Instant mini wall art for under $10.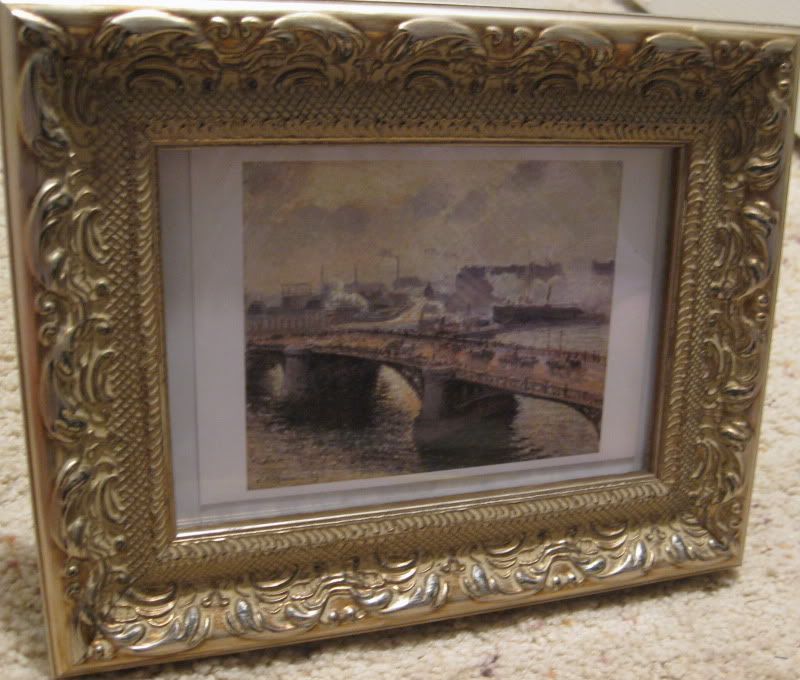 Postcard = $.67
Frame = $5.99
I will also buy a mat and redo this one because the frame is a little large for the postcard.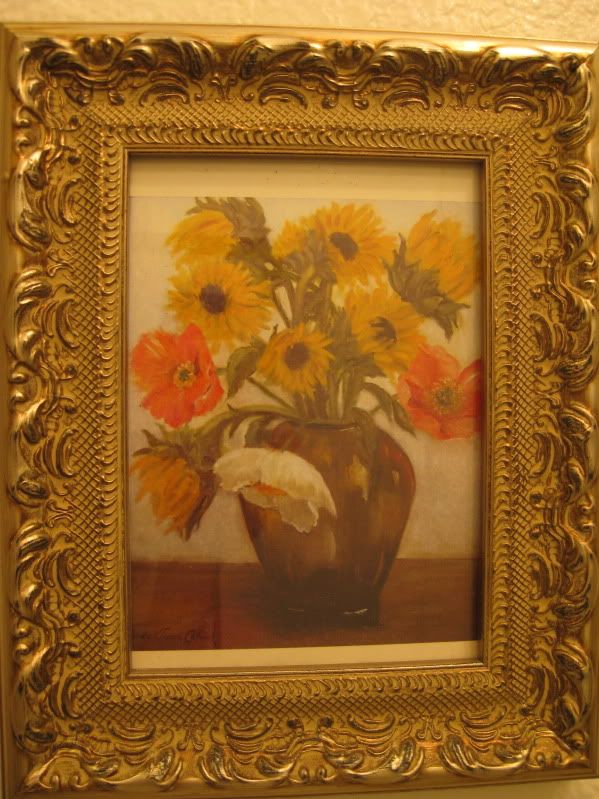 (This is the one my Granny painted.)