Today kicks off a week of birthday celebrations for me. Besides a dinner date with my husband and an 80s party with my friends next Friday, today I'll be hosting a tea party at the apartment. I baked all week and now just have to do the salad and sandwiches. Pretty psyched because all week long I've had open windows and sunshine coming in. It'll be the perfect day for some floral dresses and girly laughs.
--*-*--
For the life of me I cannot remember where Nick and I went out to eat the first time I ever tried polenta. But oh my gosh it was amazing. So rich and buttery, so savory. It makes my mouth water just thinking about it. For a long time after that when we went out one of us ordered something with polenta as part of the dish, but we haven't gone out to eat in awhile and I was starting to crave that taste. So last week I decided I would experiment and made up a recipe that turned out amazing. And now that I've conquered my polenta cooking fear, I can make it whenever I want.
For the meatballs:
-1 lb of ground beef
-1 handful of Italian seasoned bread crumbs
-1 egg
-1 handful of parmesean/pecorino/romano/etc. cheese
-1 tbsp of smoked chipotle sauce
-1 tbsp of olive oil
-1 tsp of nutmeg
1. Preheat oven to 350 degrees. Add ingredients in a bowl and mush together with your hands until blended. You may need more cheese and bread crumbs.
2. Roll into small balls and place into preheated pan with a little bit of olive oil.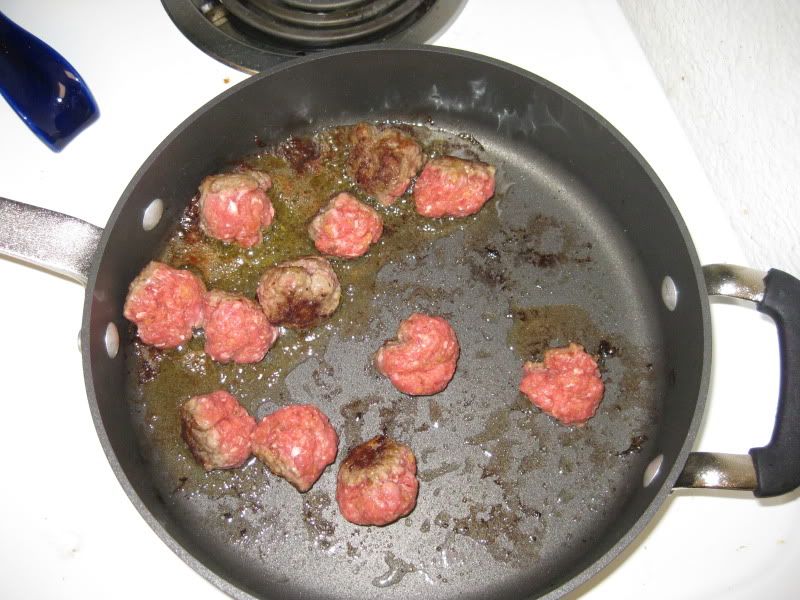 3. When the meatballs are slightly browned on all sides, add to a baking dish with some olive oil.
4. Bake for 15 minutes.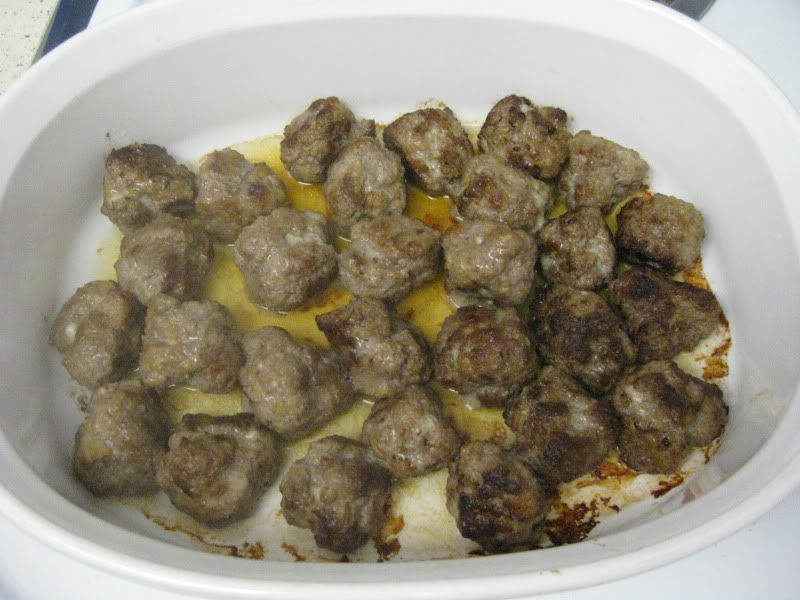 For the polenta:
-1 package of pre-cooked polenta (the kind that comes in the tube)
-1 cup chicken stock
-5 tbsp of butter
-1 onion diced
-2/3-3/4 cup frozen peas
-3-4 baby bella mushrooms diced
-2 cloves of chopped fresh garlic
-nutmeg
-1/2 cup parmesean/pecorino/romano/etc. cheese
-olive oil
1. Using the same pan you cooked the meatballs in, add 2 tbsp of butter. When melted, add garlic and onions. Cook on medium-high heat. When the onions start to look opaque, turn down to medium heat.
2. Add mushrooms and peas and cook until it's cooked (duh!).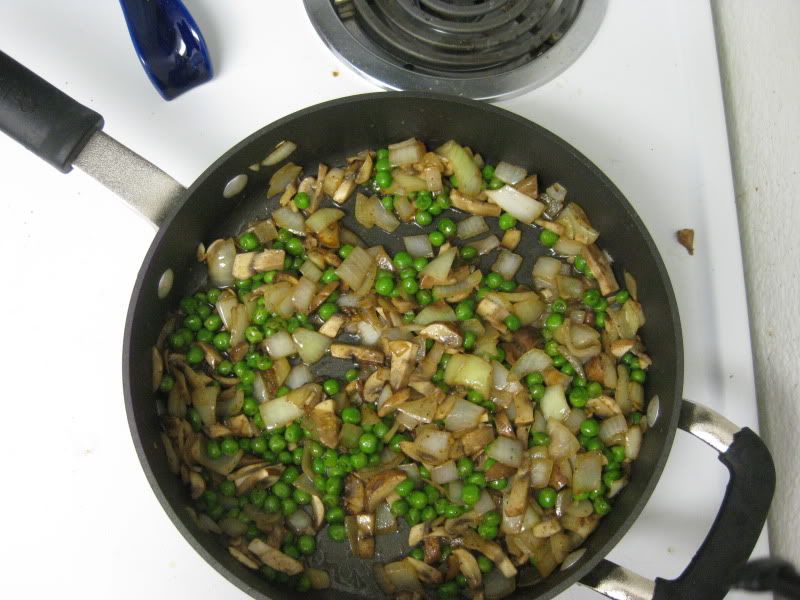 3. In a large glass bowl, open up the polenta. Add half of the liquid and remaining butter, microwave for 1 1/2 minutes. Stir until polenta becomes the consistency of mashed potatoes (you will need to add more liquid little bit by little bit and keep reheating).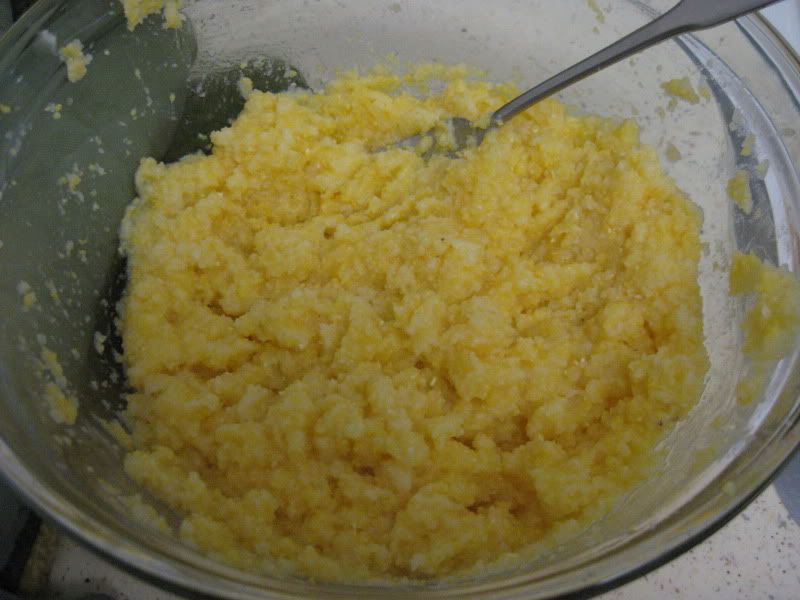 4. Add cheese to polenta and stir until mixed evenly. Sprinkle nutmeg on top.
To put the meal together!
Spoon some polenta onto a plate. Put veggies on top. Meatballs next, some freshly grated cheese to look pretty and a few pieces of bread on the side. Devour!