I tried to experiment with the self-timer on my camera. Considering Charlie kept running all over the place and I failed at my attempt to get him to sit in one place, after about 15 shots I gave up. Here's a few just to show off the dress, and a silly pup.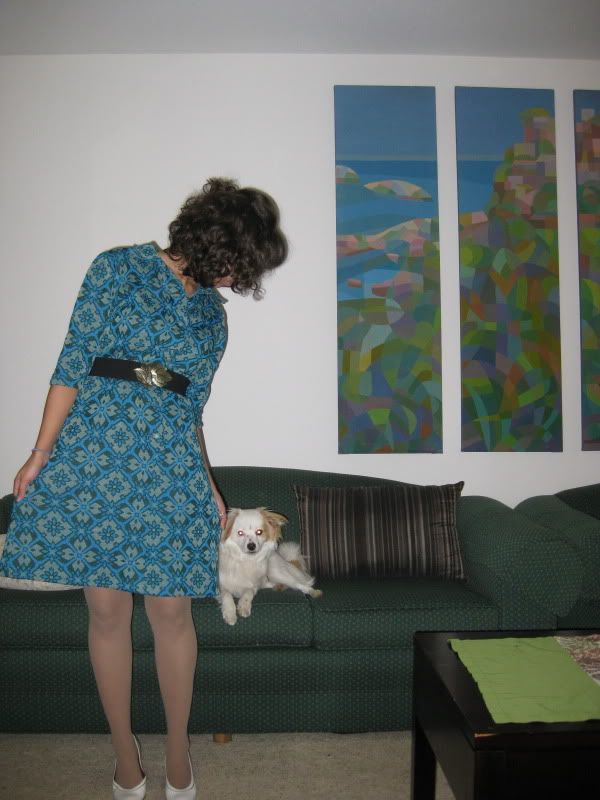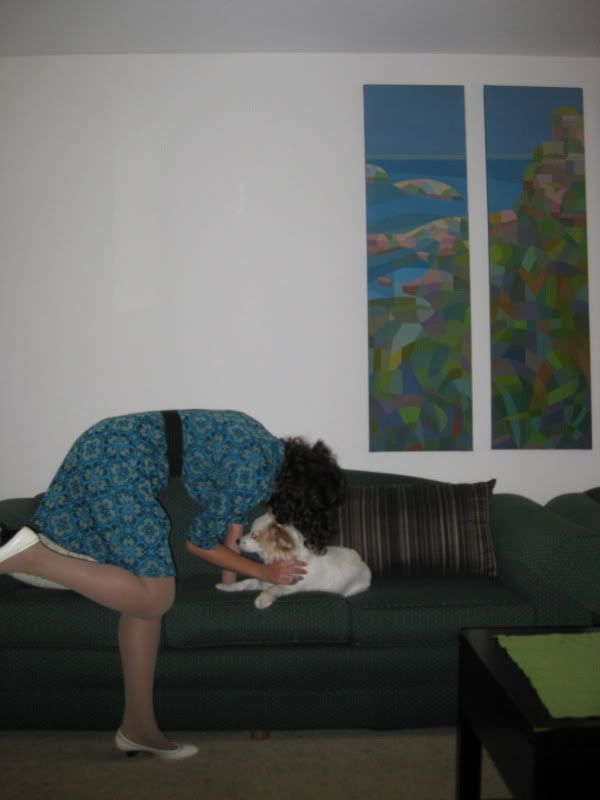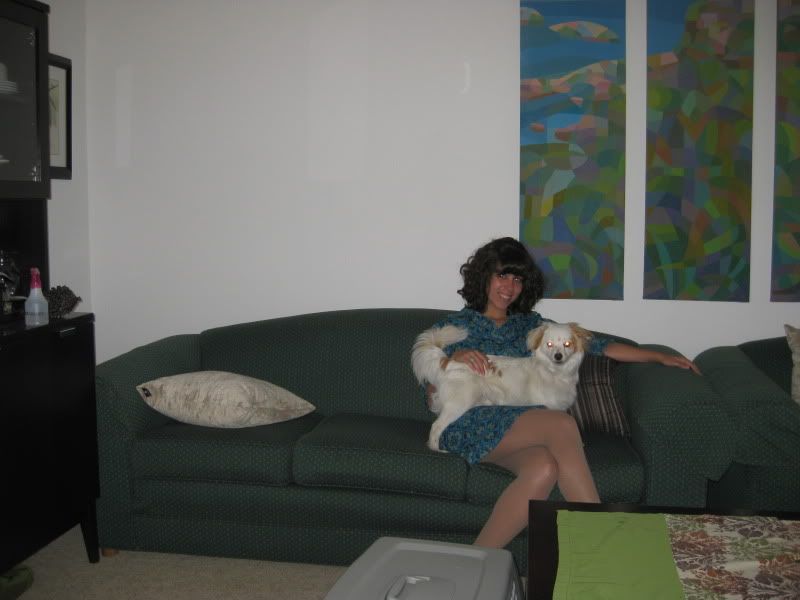 Dress: Vintage 60s from Salvation Army for $3!!
Tights: The Gap
Shoes: Gift from my mom's boss. Vintage Yves Saint Lauren via Ebay. 50s? 80s? Not sure.
Don't forget about
the online garage sale
. New items were posted recently. Now two pages worth of stuff!
And don't forget about the contest for the second gift basket! It will be ending soon!
Click here for more details.