Almost time for the beach! Or if you're a California girl, that time is pretty much here (yeah, I know, just rubbing that one in). And can someone please tell me why it is the clothes that require the least amount of fabric that are the most expensive? I have not bought a new bathing suit in over 4 years (the one I wear the most is from high school) and I am in desperate need of a new one, but who has the money to spend $100+ on those cute little one piece suits? Ridiculous. And for those of us with a sizable bust, finding something that is both supportive and cute is a nightmare. Ok, so maybe this isn't turning out as happy and positive as it started out, but I think we all know how hard this season can be for many people. So I guess we'll just shop and margarita the pain away?
Before we start, some rules:
1. Have at least 2, one for when you're tan and one for when you're not.
2. If you need it, please wear underwire. (I love the bandeau look, but not with my chest, unless that has some serious support you will not see me sporting that look.)
3. Make sure you feel comfortable, don't just get it because it's stylish or someone told you to.
4. Keep the lawn mowed.
5. Be age appropriate (and this floats both ways, tankinis can age you, low rise bottoms are not for your grandma).
5a. You may not think this, but be aware of your legs. Women generally just think about their behinds, but certain bottoms will either do harm or wonders for your legs. So make sure you pay attention to all your curves and your suit hugs in all the right places, not chops and dices you up.
From Modcloth: (these come in plus sizes too)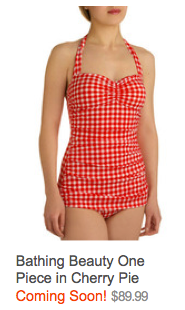 From Old Navy: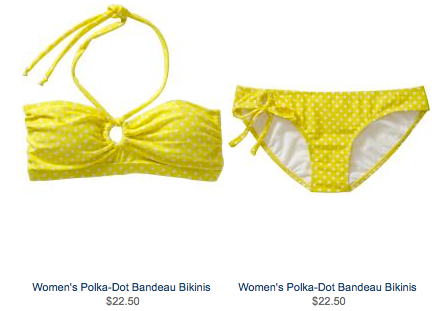 Itsy bitsy teeny weeny yellow polka dot bikini?
From Lord and Taylor: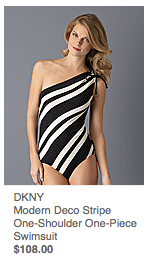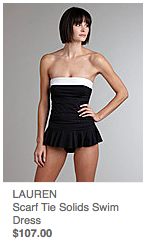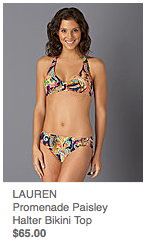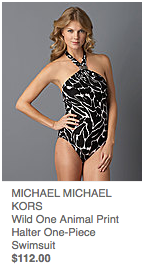 From Urban Outfitter: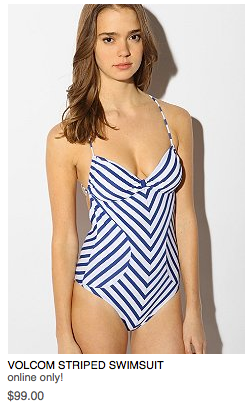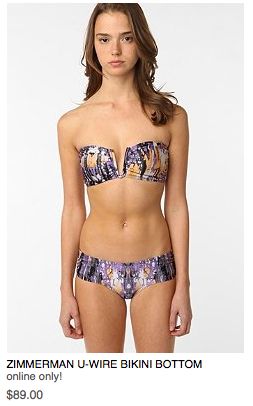 From Macy's: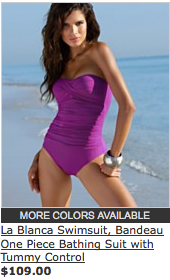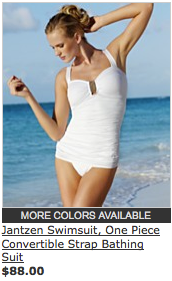 And just two cover-ups to show you how versatile they can be! I admit, even I have a terrycloth robe dress that I've used for a few years as my cover-up, but I think it's time to grow out of the high-school style offerings and into some glamorous ones. Sporty? Chic? There's some for every style.
From Lord and Taylor: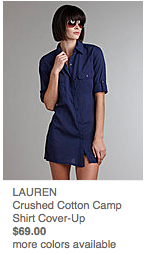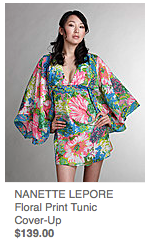 Isn't that second one fabulous?
Still stuck? Check out
this link
and
this link
for some tips about how to pick out the right suit for your shape.
PS. H&M really has the best deals for stylish bikinis around, but unfortunately they don't have an online store.