So no, this is not what I am wearing today for my birthday (I try to pre-stamp my posts at a good time for the East Coast so they tend to go up before I'm even awake). But because it's my birthday today I saved a post to feature one of my favorite outfits as of late.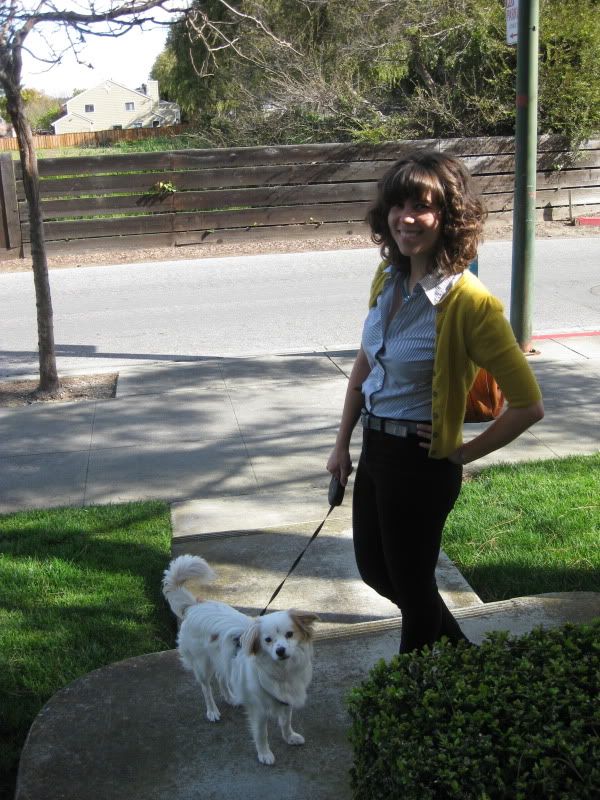 Buttondown Shirt: Express circa 2007
Necklace: From a bead boutique in NYC circa 2005
Jeans: A favorite purchase, possibly favorite jeans ever, BDG high waisted fit from Urban Outfitters
Aaaaannnddd because YBM can't ever let a birthday pass without a contest, I'm going to give away another gift basket of goodies! Same rules as last time:
-Leave a comment on this entry with
1. Your favorite YBM entry (it cannot be from the past 7 days) with it's link
2. How you follow (Facebook, Blogger, etc.)
3. Your email so you can be contacted if you win.
-One comment per following platform (for example, if you follow on Facebook you get one comment, if you follow on Blogger you get one comment, etc.) Favorite entry must be different, though!
-Posts to the actual Facebook Page wall will get you an extra entry (one per person). These can be duplicates of what you posted on the blog.
-Winner will be chosen at random from a hat.
-You can be from anywhere in the world to enter.
Good luck!