Back to school means back to the clinic. Last quarter I wasn't very good about capturing my professional attire...or posting in general, but I'm going to try to be better about that over the next 3 months as I only have 3 months left in the clinic before my tenure is up. Got to get those outfit posts in while I can!
This is the outfit I wore on one of my first days back.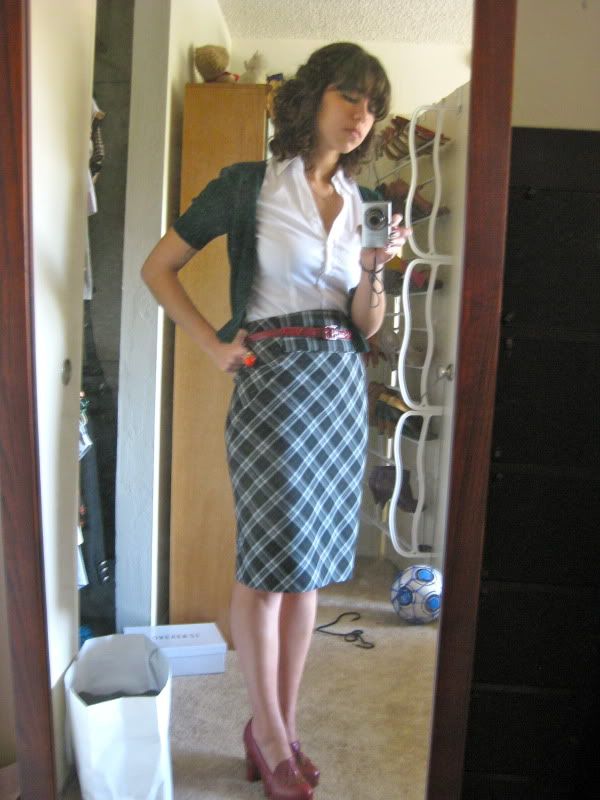 Skirt: Express circa 2007
Shirt: Express
Cardigan: Forever 21
Shoes: Forever 21
Ring: H&M (last year)
Belt: Banana Republic (recent purchase)
Definitely have that librarian look going for me.