Another clinic outfit. A girl who used to work at the store had a very 70s esthetic that I loved and after watching her outfits and reading lots of Harper's Bazaar I finally got enough courage/inspiration to make my own outfits. This has become one of my favorites and I always get lots of compliments on it (or at least I hope that's what they are and I'm not secretly being made fun of for my totally rad bell bottoms. Whatever, some people just don't have any sense of style.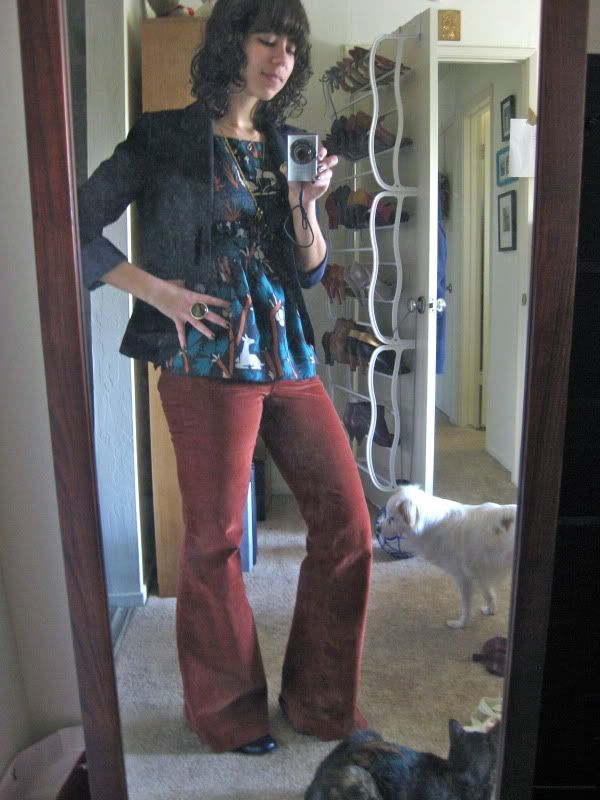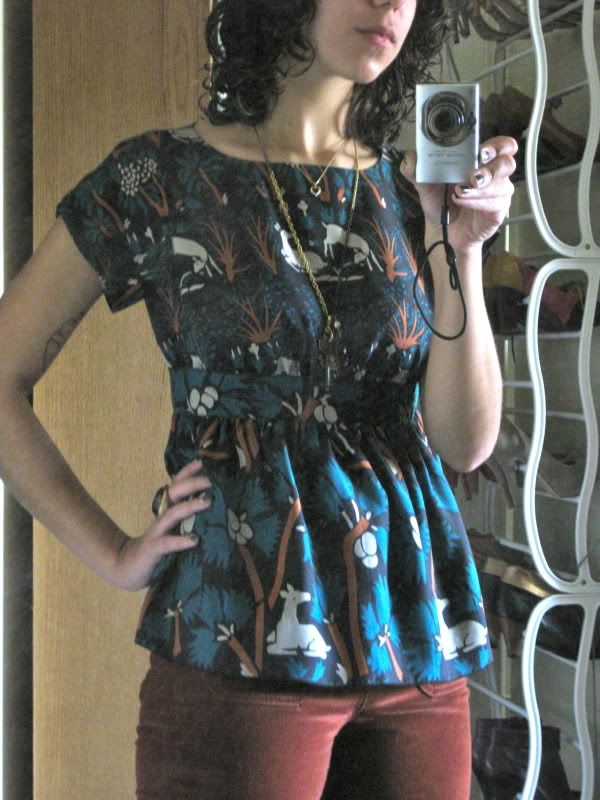 Pants: Pilcro @ Anthropologie
Blouse: Anna Sui @ Anthropologie
Long Necklace: Anthropologie
Short Necklace: My birthday present from my Granny when I turned 5!
Ring: Forever 21
Shoes: Steve Madden circa 2006
And the every trusty Blazer from London