I'm doing this new thing where I attempt to smile at the camera rather than have a blank/deep concentration look on my face. We'll see how it goes, I'm really not a smiler.
So I have a confession, there's only one thing from this outfit that's from JCrew, but the mix of bright colors and plaid kind of reminded me of their window displays. They always have these overly colorful things going on and you wonder how those colors match or if you could pull it off without looking like an idiot. Here's my best attempt at not looking like an idiot...although I think the smile is not helping.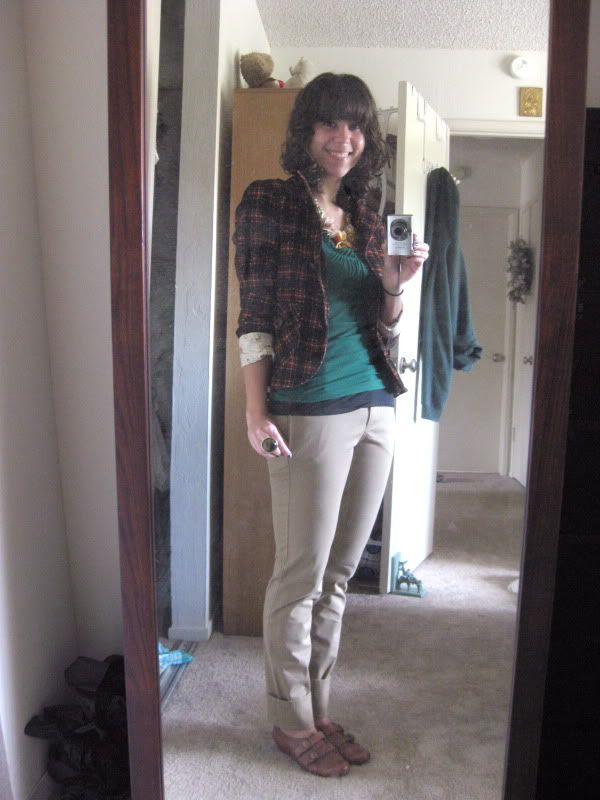 Jacket: Delia*s
Shirt: Anthropologie
Pants: J Crew (recent purchase)
Necklace: Anthropologie
Ring: Forever 21
Shoes: Modcloth
Believe it or not, these two Anthro things are 2 of the 4 Anthro things I owned before working there. Now...my purchases make up about half of my wardrobe. Haha.