So unfortunately I had to work New Year's Eve which means by the time I was done I was too tired to go to anything. That was fine with me, though. I had a few invitations and I just wasn't in the mood to be up late and party. Especially because I had plenty of things to do the next day and I needed to be up early and have energy for that. Brunch with my friend Kevin, SF for the day to explore with Charlie, and I had to be back in time to cook a quick baked brie for dinner with my friends Samantha (Sam) and Sophia.
Now if I had the energy to go out for the night afterwards I thought it would be fun to dress my work outfit a little bit and show you what I might have done to transition it. So here are my day/night looks.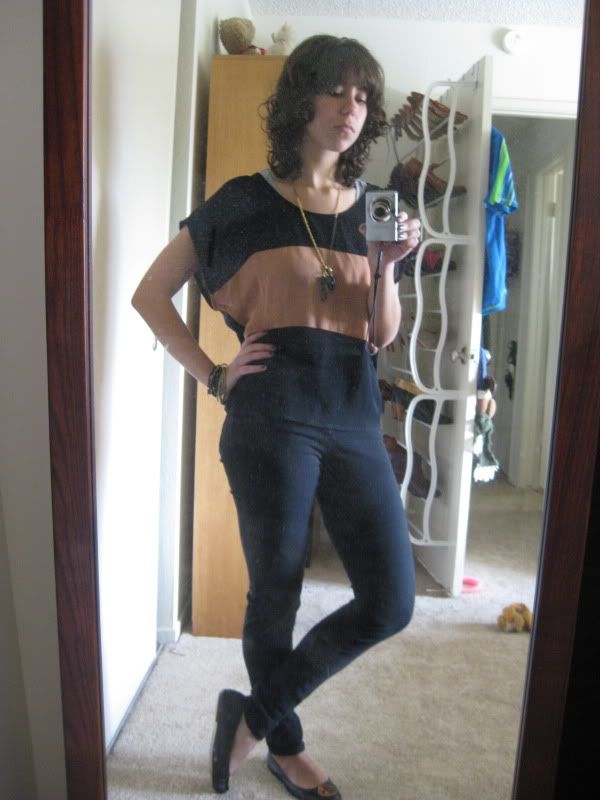 Pants: BDG high rise skinny jeans at Urban Outfitters
Tank Top: The Gap
Blouse: Forever 21 (recent purchase)
Shoes: Jeffrey Campbell circa 2007
Necklace: Anthropologie
Bracelets: Gifts from my Granny and Sam
Shoes: Steve Madden (recent purchase)
Blazer: a shop in England
Not really as fancy as one might like for NYE, but good for a bar date or something.
And just a couple of pictures from our excursion to the city Sunday afternoon. Charlie and I walked around North Beach which is the Little Italy section of San Francisco. Tons of Italian restaurants (obviously) and cute little shops. After walking down the main road we circled back on the side ones and saw tons of cool vintage shops, vinyl stores, and a couple of cool bars too. Definitely a place I want to go back to with some friends.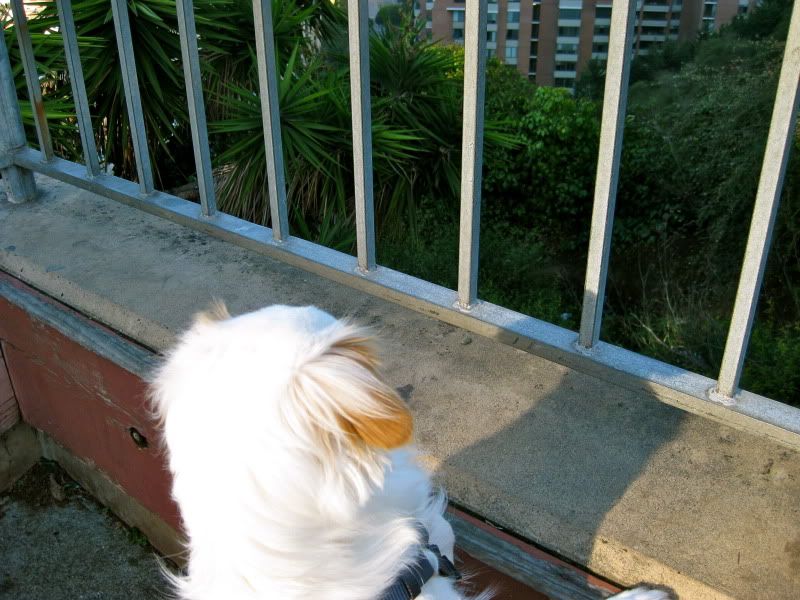 Charlie checking out the view.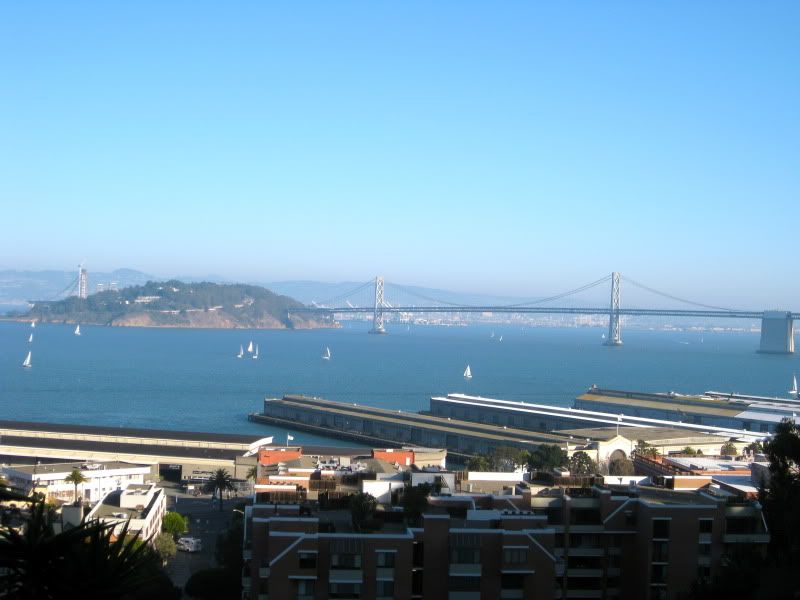 His view.
Hope you guys did something fun too!