I have been on the look out for one of those jean style shirts, what is it called...Chambray? Or something like that? Unfortunately, I am a skinny girl with big curves so it's really hard to find flowy/oversize clothes that don't make me look frumpy, pregnant, etc. Apparently if you're skinny with a bum and something on top you should only wear skintight gardening hoe clothes. So I came up with a solution. Just borrow Nick's!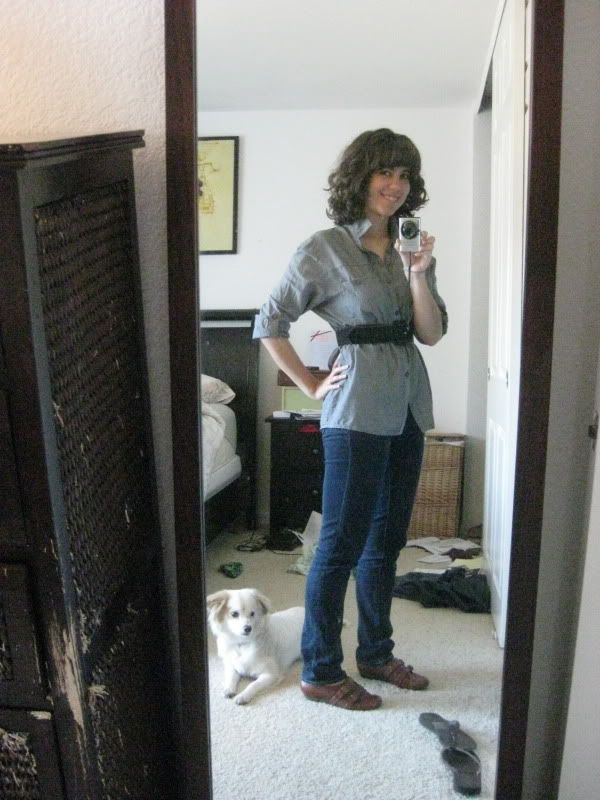 Shirt: Men's size medium from H&M
Belt: $1 from Salvation Army
You like how Charlie is my constant companion when I take these pictures? What you can't see is that Lulu is watching from the bed too.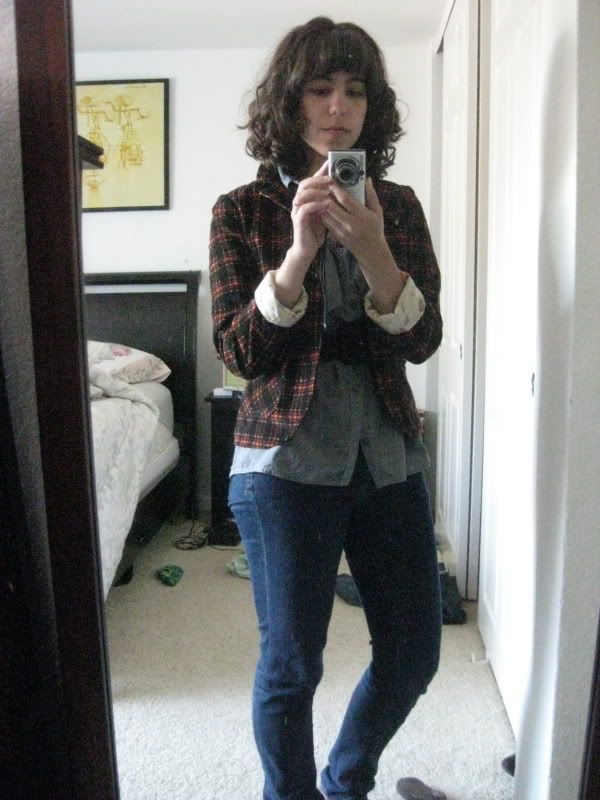 Blazer: Delia*s, bought last year on super duper clearance for $12.
PS. I've decided if I've posted an item already I won't repeat myself about where I got it from.