I recently bought a sweater from Forever 21 and have been absolutely obsessed with it. It's little 70s, a little 80s, and very cute. Kind of reminds me of something my mom would wear when I was little. Funny how all that stuff comes back in style again (although this is at least a flattering fit and not super baggy).
I've worn it at least once a week since buying and have styled it soooo many ways. Here's two different looks for you: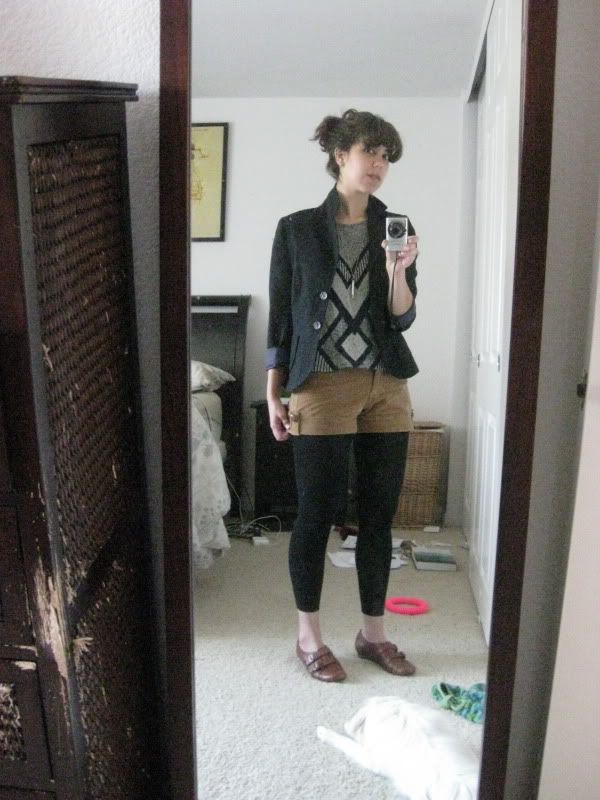 Shorts: Sway
Necklace: Modcloth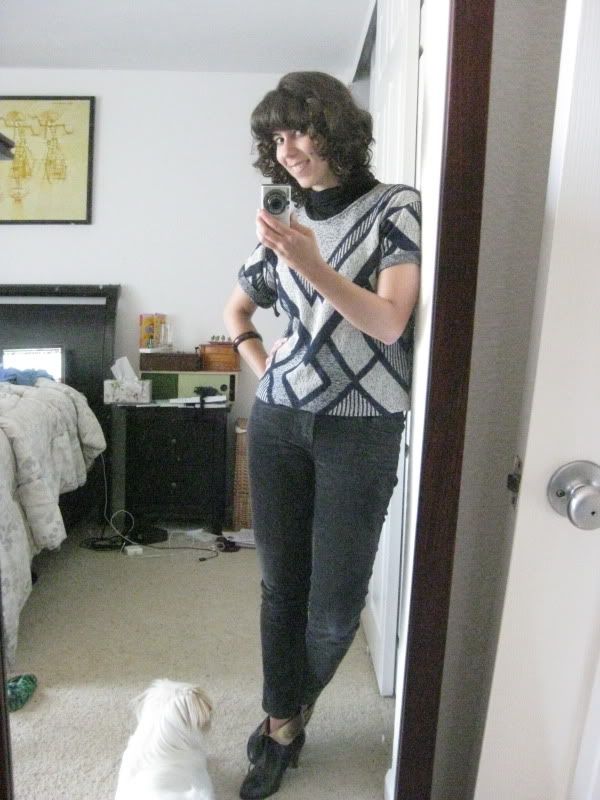 Turtleneck Tanktop: H&M Circa 2006
Corduroys: JCrew
Booties: H&M Circa 2007
Don't forget, the online garage sale is still going on!
Click here
for more details.