Total attention whore moment, it's one month from my birthday!!
Ok, so now that the whole world knows that...you remember when I said we had an early Spring? Turns out that wasn't true. It's been in the 50s, brisk, and damp for the past two weeks. Pretty depressing. When it was nice out, though, I got to break out my florals and flip flops and pretend it was April. Charlie looks pretty thrilled about it too.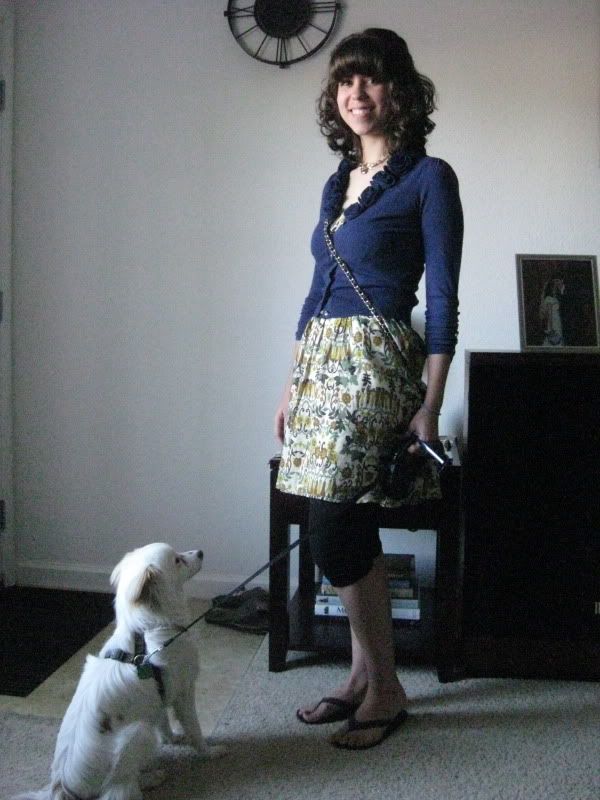 Cardigan: Christmas present, from Macy's
Dress: Modcloth
Leggings: H&M
Flip Flops: Most comfy EVER (there's little arches in them) from the Gap
Purse: Lord and Taylor
Here's hoping I can break this dress out again soon!