Last summer I was prowling the racks at Forever 21 when a light teal print peaked out at me from amongst a sea of colors. It was a large so I left it behind and searched the entire store for another in a smaller size. I couldn't find another, but the dress was too cute and I figured why not. It probably wouldn't fit so there was no harm in trying it on. Then it turned out the cut of the dress worked as long as I wore a belt. Moral of the story, you never know if it'll work or not, so always try it on!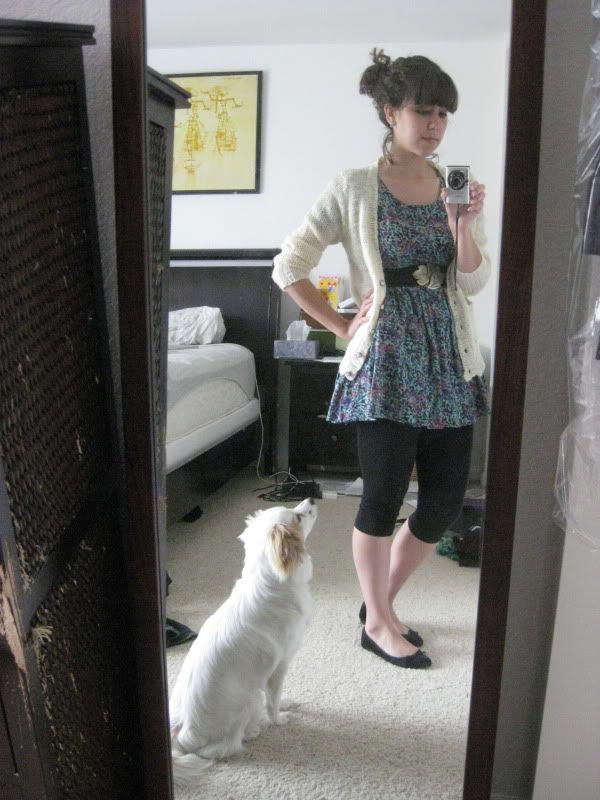 Dress: Forever 21
Shoes: Free with coupons, Ann Taylor Loft circa 2005
School starts again today, not sure how ready I feel for that. I guess I better get my tushie in gear so I can catch up on all the work I put off for the past two weeks.