I just want to start of by saying thank you so much! I loved reading all of of your entries and it makes me feel warm and fuzzy to know that you guys enjoy the entries.
But only one lucky lady could win this raffle (I chose the winner super scientifically by writing everyone's name down once (or twice) on pieces of paper and putting them in a tall boot and picking one out randomly). And the winner is...
Kaye!
A fellow East Coaster, this was her entry:
Hey Lila! I followed on facebook first, and now blogger. I have printed out a copy and the pictures of your mini pot pie recipe - I love making butternut squash soup, and this is a perfect recipe for the surprise snowfall we've been experiencing on the east coast lately!
It's an awesome recipe. I could eat those forever and not get sick of them. Congrats Kaye!
Here's a sneak peak at the box you'll be receiving: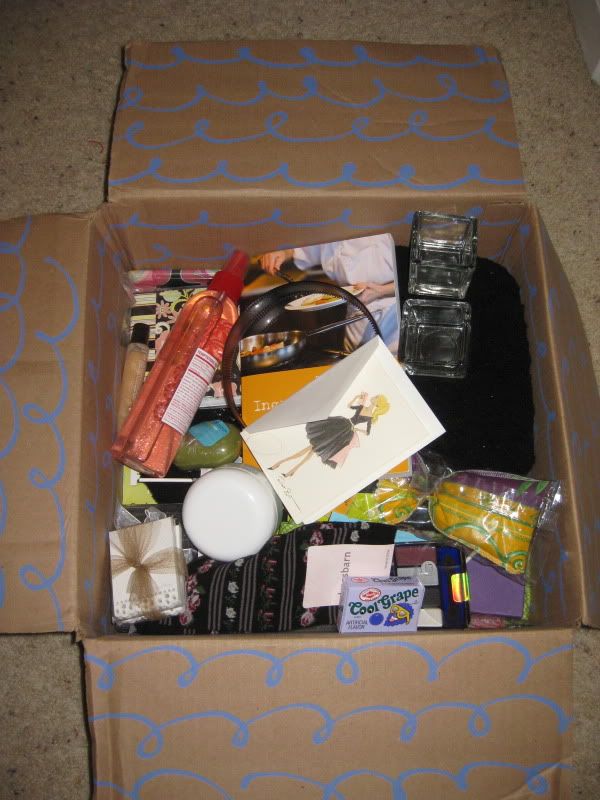 There's even more underneath all that stuff! Hope you enjoy it.