Items will be listed with their price and details, when it is sold "SOLD" will be listed underneath. Everything will be shipped via USPS. You can pay via PayPal or credit card. If interested leave a comment and I will email you an invoice and information on how to pay. If you really want an item and it's a bit out of your price range, leave a comment with your email and we can discuss it. You have 72 hours to respond/pay otherwise the item will be up for grabs again.
Thanks and happy shopping!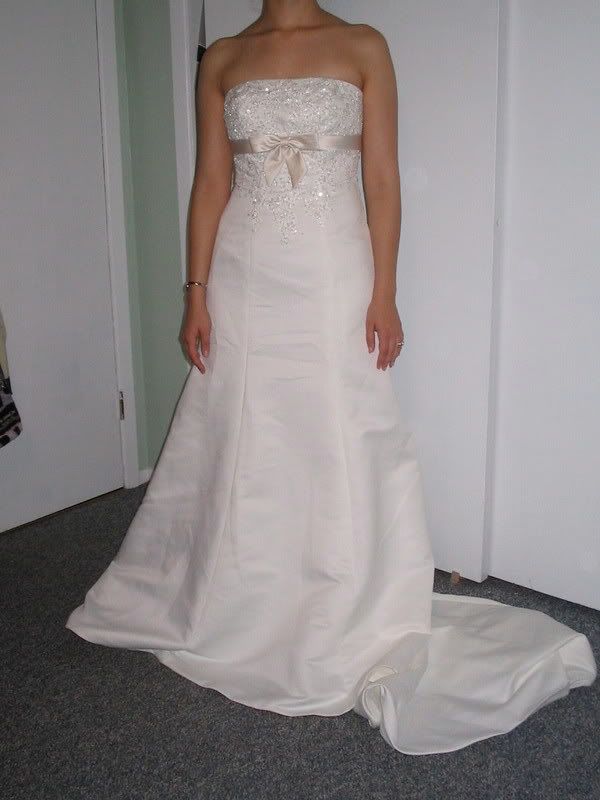 David's Bridal wedding dress - NEVER WORN - $200 (50% off)
Size 2, ships from NY (option for pick up), shipping $20.