This recipe is so super simple. On Sunday I made the Chicken Pot Pies and had some leftover pastry bread so I decided to take a cue from my friend, Katrina, and make something tiny and delicious with them.
Step 1. Take 1/12 of puff pastry shell and put some brown sugar, a walnut (this would also be good with pecans), and berries of your choice. Here I have one blackberry and one raspberry.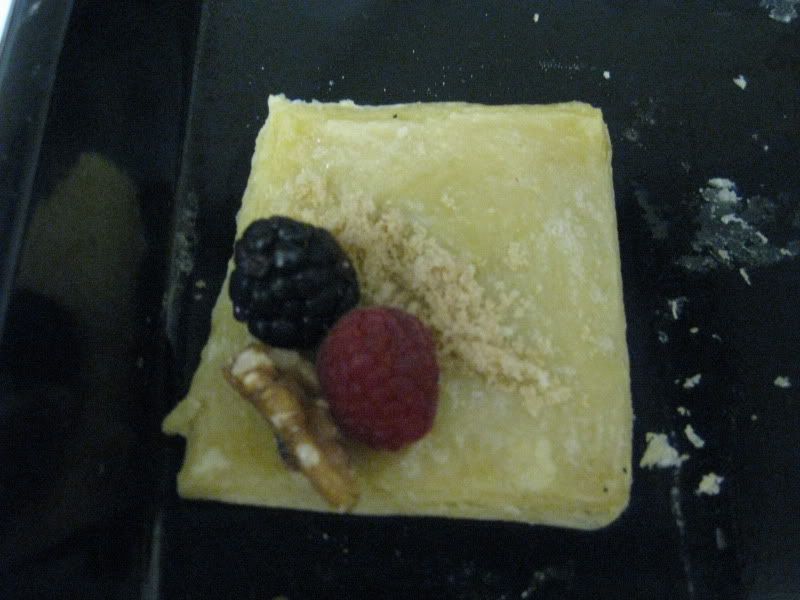 Step 2. Pinch down sides to close. If too big secure with a toothpick (just make sure you dip it in water first to prevent from burning).
Step 3. Bake at 350 for 10-15 minutes until golden brown.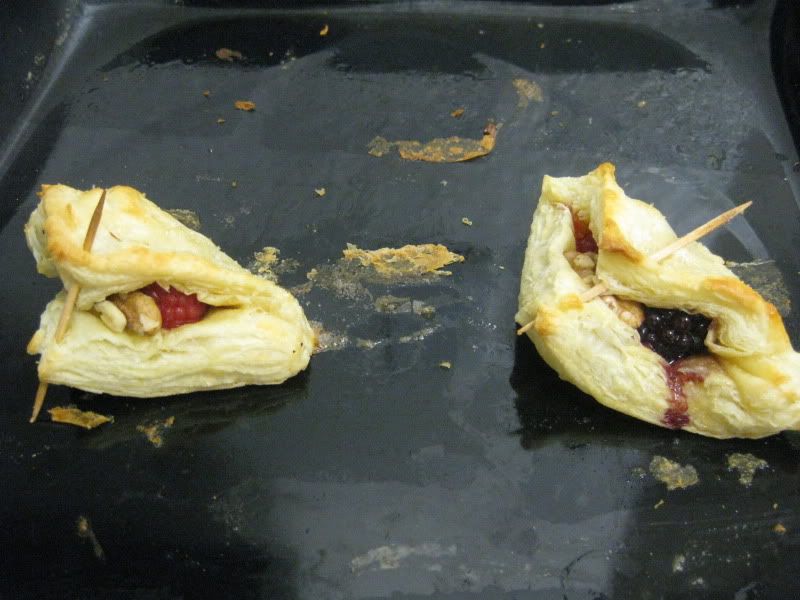 Step 4. Eat and be careful because the berries will burst with hot yummy juices.