Even though Fall 2011 fashion week just happened in NYC, most of us are thinking ahead to Spring (and after the weather this winter has brought why would we want to think to a time where it will start to get cold and gross again?). As always I turned to my favorite magazine,
Harper's Bazaar
, for some photos from last Fall's Spring 2011 preview. Here are some of the big trends they pointed out.
Bold colors and mixing prints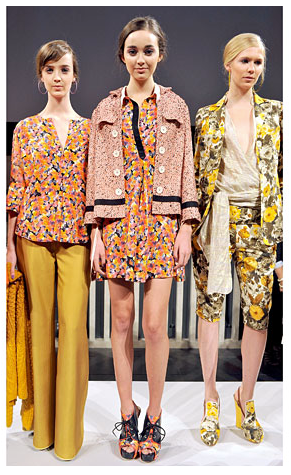 I honestly think I would wear any one of these outfits. It's the mods meet the housewives!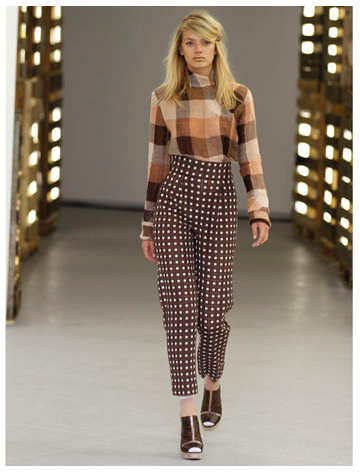 The Seventies and sixties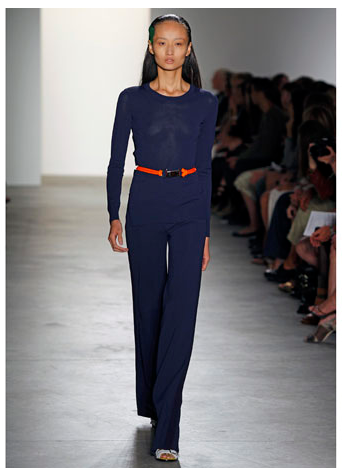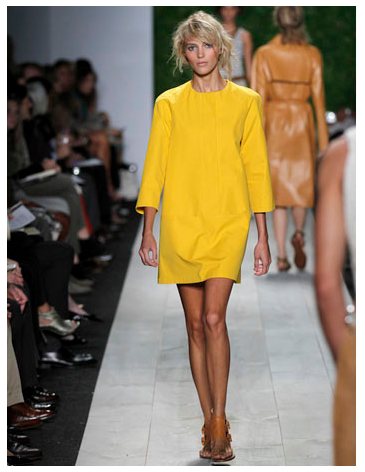 Light, soft, and airy silhouettes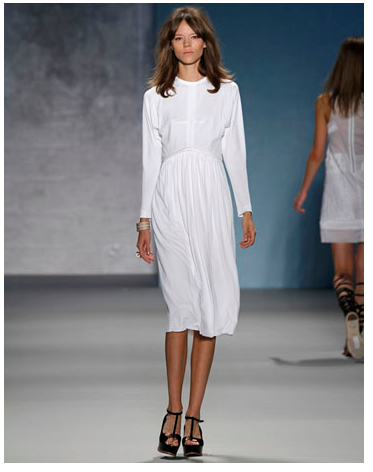 I loooove this dress. Doesn't it seem so unfair that designer goods cost more than a car?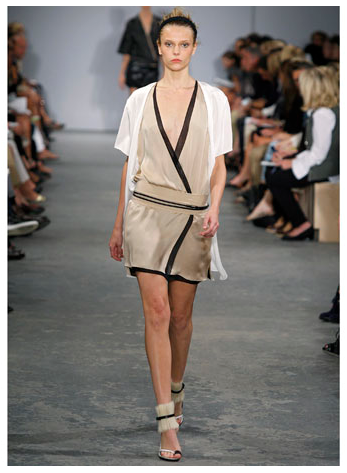 Some other trends that you may or may not have picked up on from the pictures are of course florals (because the Spring would not be complete with out them), high waisted pants, and denim. And as you can see even the flowy things have structure (specifically a very 60s and 70s one). I have to admit, the 70s trend is catching on me more and more lately. I'm much rather have looks like this than the fluorescent ugly ones of the 80s.
Lookout for an entry coming soon about where to find some of these looks for cheap.