Recently I went to
Sway
in Santa Cruz and found the most amazing shirt. Considering my budget right now is $5 or free, at $30 it was a splurge. But I was too in love to not walk away from it. I can wear it with jeans, skirts, shorts, slacks, and...I think that covers most bottoms. But you get the point. Here's two really easy looks I crafted around the current shirt of my dreams.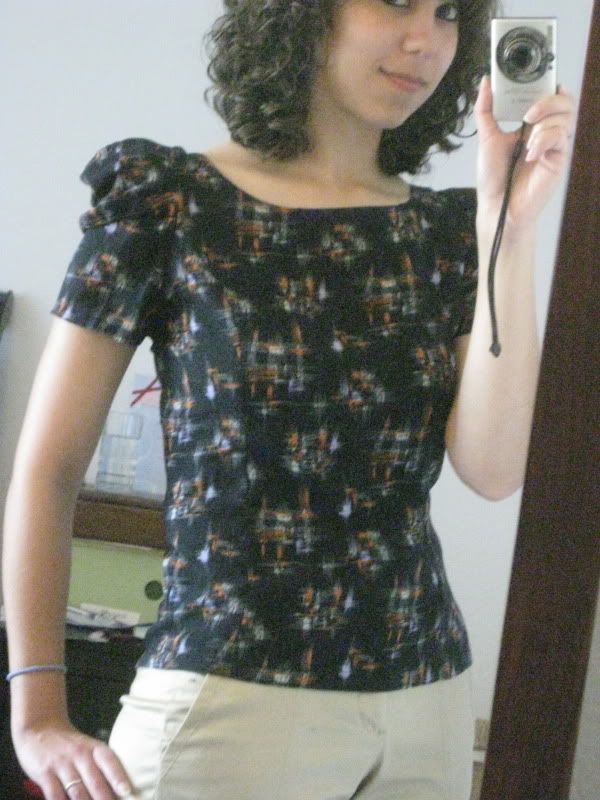 PS. Please excuse my faces, I realize when I am thinking very intensely about getting the right light and angle so things don't turn out dark or blurry I have a hard time trying to smile legitimately. Tyra would be so disappointed.
Look 1: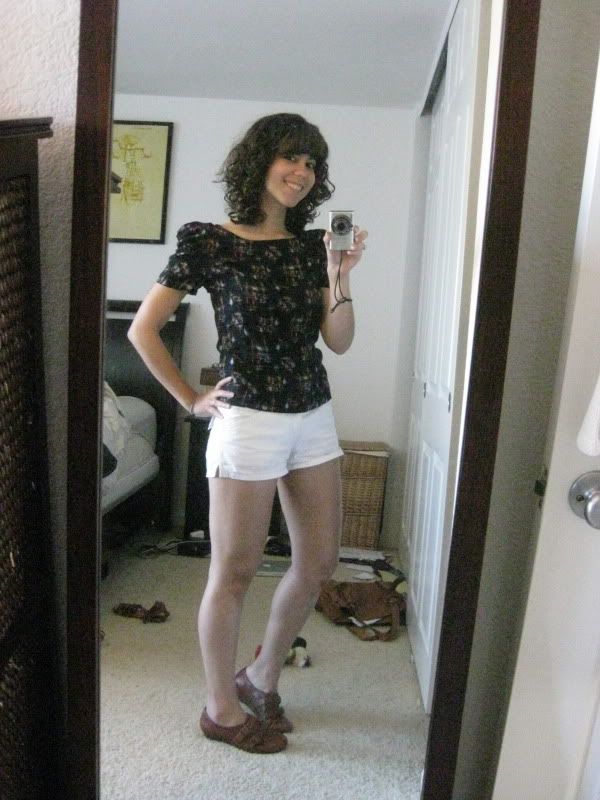 Perfect for a summertime brunch?
Shorts: Express circa 2007
Shoes: Modcloth
Look 2: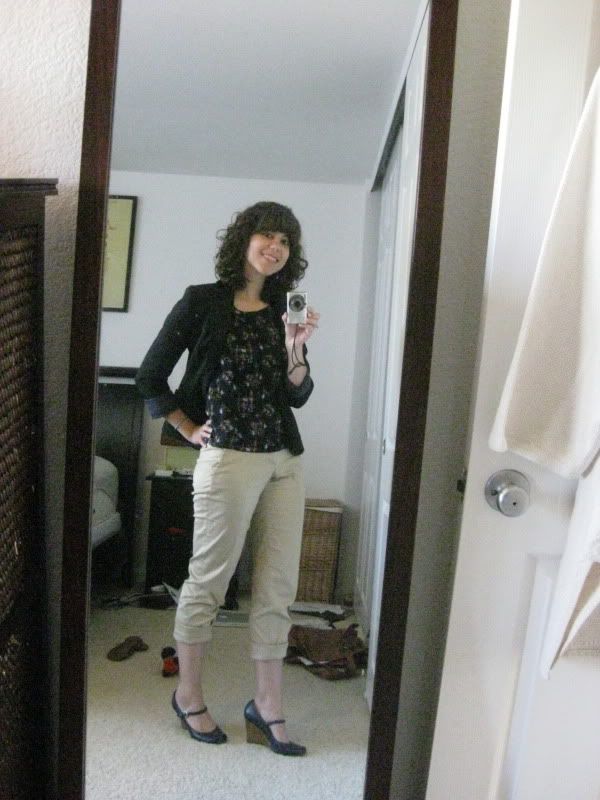 For work.
Blazer: Surprise! Surprise! In London circa 2004
Capris: Banana Republic Outlet last year for $15
Shoes: One of my favorite pairs ever by Steve Madden circa 2007-8