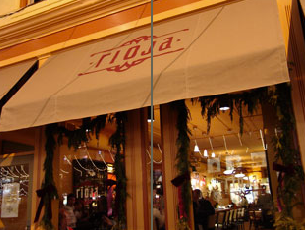 If you're looking to have a special night out in Denver, Rioja might be the place for you. After reading the reviews on Yelp (which are only modestly average) I was really surprised. This restaurant (another that serves happy meat), was absolutely fantastic. From the bread basket (you get to choose amongst several different kinds including one with rosemary and another with lavender and goat cheese) to the dessert everything we ate was fantastic.
Located on the main street in downtown, the restaurant offered outdoor and indoor seating in a very modern and chic dining room. After driving for 8 hours and in dingy clothes, I felt a little out of place, but we still had great service.
The menu changes seasonally so I can't get the specifics of what we ordered, but Nick ordered a chicken that was some of the best chicken I've ever eaten in my life (and you know I don't like chicken). I ordered a ravioli dish that was phenomenal. For dessert we split their beignets made with goat cheese and figs and a port wine reduction sauce. I didn't think I had space to eat them all, but I made room for that. It was nothing short of amazing.
Actually...my mom bought me beignet mix last time she was in New Orleans, maybe I need to make them tonight for dessert because I don't think I'll stop thinking about Rioja's beignets until I have some.
Ok, now for some pictures from the website of their food!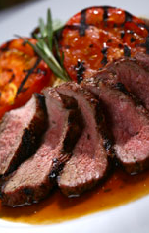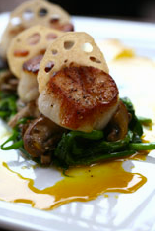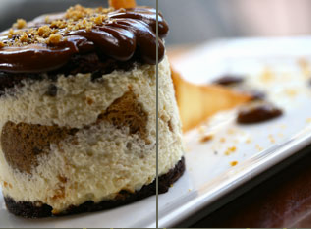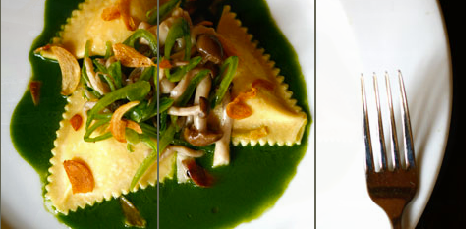 I dare you not to book a trip to Denver.